Local Health Area Profiles
Island Health has fourteen local health areas (LHAs) – these are geographic areas defined by the Ministry of Health.  The LHA Profiles provide information on topics like demographics, population health and health service use over time. 
These profiles are intended to shed light on community health, including social determinants of health – these are things like economic status, early childhood development, education, housing, justice and social support that can contribute to or detract from our health and wellbeing.  Partnerships with communities and across organizations and governments play an essential role in our ability to impact these factors and improve the health and wellbeing of our communities. 
These profiles are not intended to be used for detailed planning or analysis.  As they are updated annually from numerous sources, more current information may be available from any one source.
For questions, past profiles or if you notice a discrepancy, please contact Maritia Gully at Maritia.Gully@viha.ca.
To understand the information presented in each profile, or for details on the indicators and links to publically accessible data sources, please read the Interpretation Guide.
70 Alberni Clayoquot LHA Profile 2017
72 Greater Campbell River LHA Profile 2017
71 Comox Valley LHA Profile 2017
65 Cowichan Valley South LHA Profile 2017
61 Greater Victoria LHA Profile 2017
64 Southern Gulf Island LHA Profile 2017
68 Greater Nanaimo LHA Profile 2017
66 Cowichan Valley West LHA Profile 2017
67 Cowichan Valley North LHA Profile 2017
63 Saanich Peninsula LHA Profile 2017
62 Western Communities LHA Profile 2017
85 Vancouver Island North LHA Profile 2017
84 Vancouver Island West LHA Profile 2017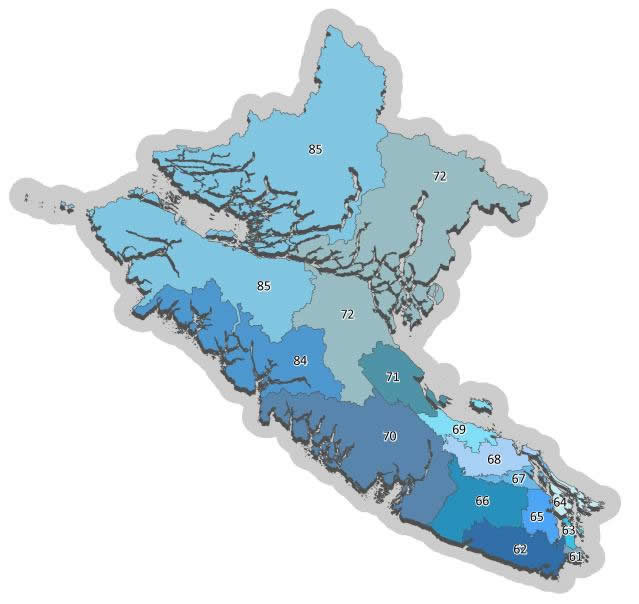 For more statistics and information,  visit our main Population & Health Statistics page