Services:
primary health care services
mental health and substance use
social work
public health
home support
ambulatory outpatient services
medical imaging (X-Ray)
adult day program (community, starting April 2019)
palliative care (Community)
Telehealth
Telehealth uses video technology to connect patients to health care services, regardless of where they live.
---
Questions
If you have any questions about Port Alice Health Centre and the services we offer, please contact info@viha.ca
---
Information and Resources
Port Alice Community Meeting Presentation February 20, 2019
Q&A: Changing Services at the Health Centre
---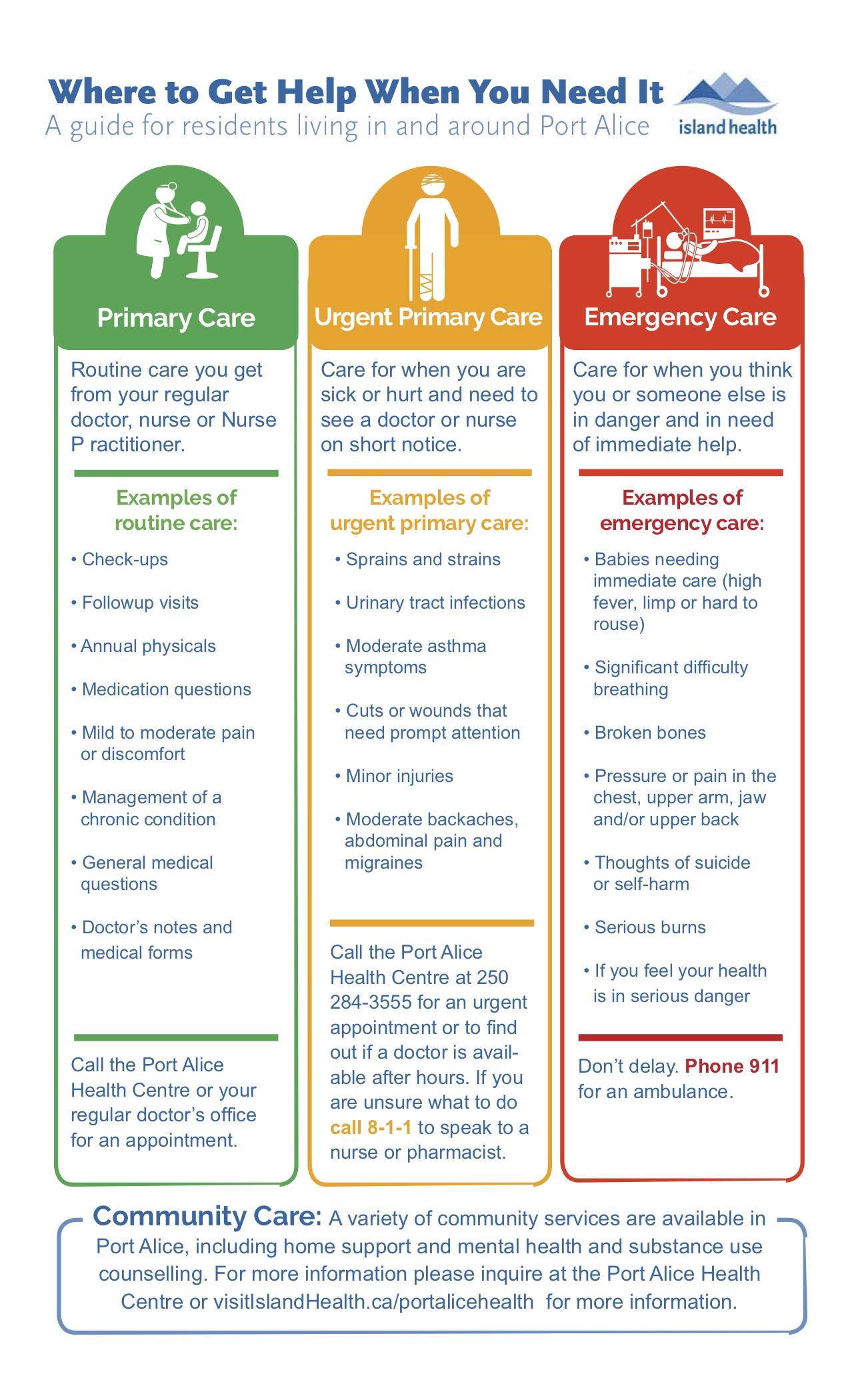 1090 Marine Dr
Port Alice, BC
V0N 2N0
250-284-3555
Hours of Operation
Current hours of operation
Monday - Sunday: 8:30 a.m. - 4:30 p.m.
---
Clinic Hours: On April 1, 2019 regular clinic hours will be to Monday to Friday, 8:30 am to 4:30 p.m. A physician will be available Mon-Thurs.  
After Hours: In March, 2019 a nurse will be available after hours from Monday to Thursday.  From April 1 onward a doctor will be available after hours Mon-Thurs for urgent primary care.
B.C. Ambulance Service will continue to provide 24/7 emergency care, and health advice from registered nurses and pharmacists can be  accessed 24/7 by calling HealthLink BC at 8-1-1.