A fun evening out can turn into a life-altering event in an instant. Just ask Sandy Richards.
"A group of us were out playing pool in Victoria and were on our way home at 11:30 pm in a small Suzuki jeep when we were broadsided by a full-sized GMC van going 170 km per hour," recalls Richards about the vehicle, driven by a drunk teen driver, that collided with them.
Richards is a volunteer with Island Health's P.A.R.T.Y. program (Prevent Alcohol and Risk Related Trauma in Youth), an injury-prevention program offered to high school students across the Island Health region who learn about real-life physical trauma from those who witness it first-hand.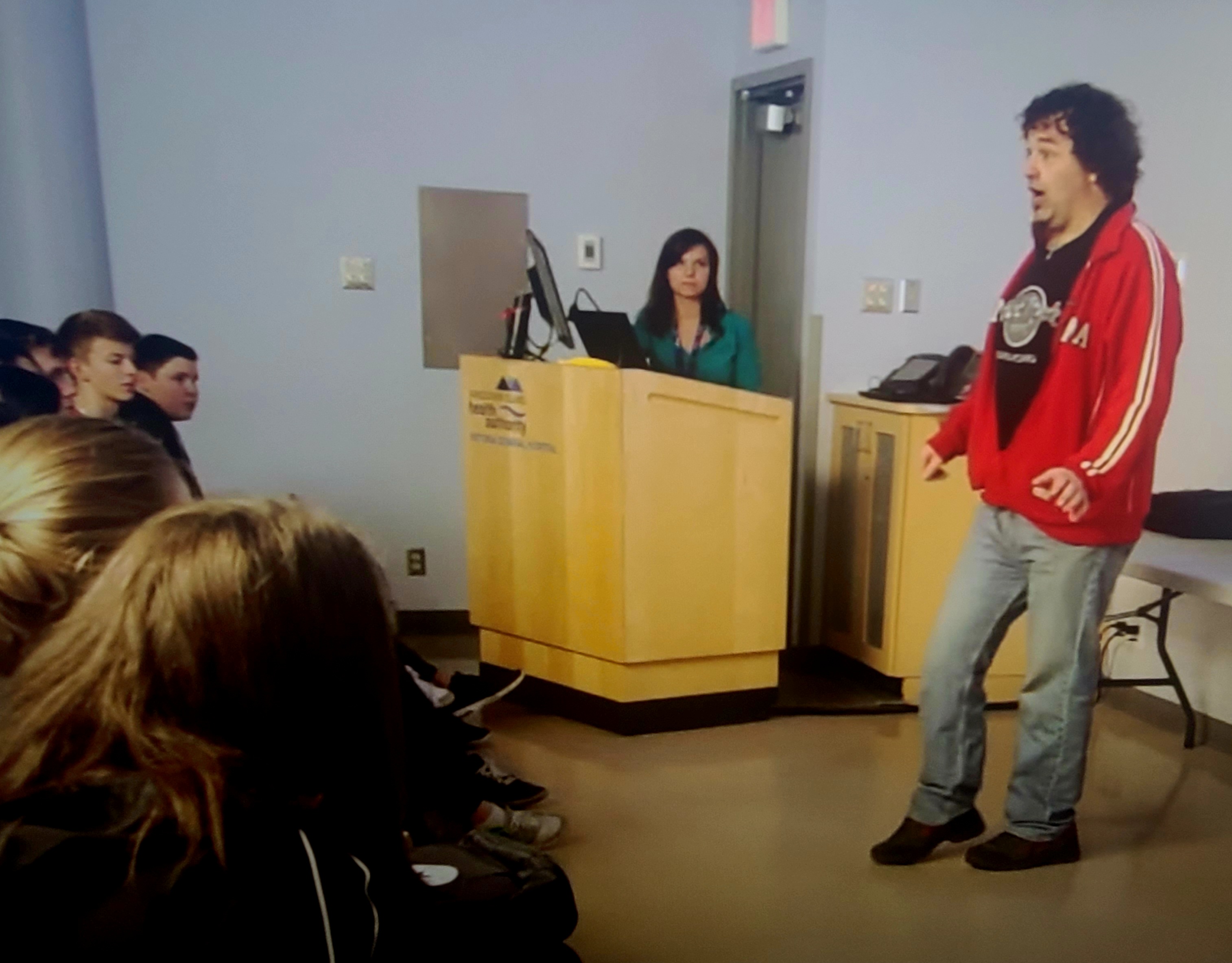 Sandy Richards, a volunteer with Island Health's P.A.R.T.Y. program, shares with teens how he died on the scene of a car crash
Because road crashes are a leading cause of death among young people ages 15 to 24 in Canada, educating young drivers about distracted, drug-impaired, drunk and aggressive driving is more important than ever to keep them and others safer on the roads, not just during National Teen Driver Week (Oct 16-22), but throughout the year.
Students participating in the P.A.R.T.Y. program learn that crashes are not accidents, and traumatic injury can be prevented. "Students learn the consequences of not wearing a seat belt, speeding, distracted driving and operating a motor vehicle under the influence of drugs or alcohol," said Amelia Smit, the program's coordinator. "We are grateful that volunteers like Sandy Richards are willing to share their traumatic stories as they are much more impactful coming from someone who has lived through them."
Richards was a young man at the time of the crash, working as a waiter at a fancy seafood restaurant, and making great money. Life was good. 
"We were dropping off friends after playing pool when we were hit by an 18 year-old who was driving so fast that his vehicle bent our car's frame," he said. "I broke my face. I wasn't breathing and had to be resuscitated twice. I was in a coma for 108 days and in the hospital for six months."
When speaking to high school students, Richards describes what he remembers about the crash and his recovery and rehabilitation, wanting to impact his young audience about taking personal responsibility and making smart choices.
"As a result of my brain injury, I had the mind of a child. The medical staff told my parents they wouldn't know if I could talk or walk when I came out of the coma. After I eventually woke up, the damage to my left frontal lobe was so severe that it changed my personality. I had to re-learn how to walk. I didn't know if I'd ever be able to ride my mountain bike, golf, play football, basketball or rugby - all the activities I used to love. I was a ski instructor and was once featured in Ski Canada magazine, but I couldn't even walk, let alone ski."
Richards still suffers from his injuries 28 years later, but he is thankful for his excellent medical treatment and his family's support. "My hope is that by sharing my story I can make a positive impact on someone, and help them to realize that it is not cool to drink and drive. One mistake can have devastating consequences for them and others. The teens I interact with understand they are vulnerable and are well aware of many risks. I focus on the positive actions that they can take to be safe and to keep their friends safe, like paying attention while driving and not allowing their friends to drive when using drugs or alcohol. And above all, it's important to be thankful for what you have, as you never know when it's going to be taken from you."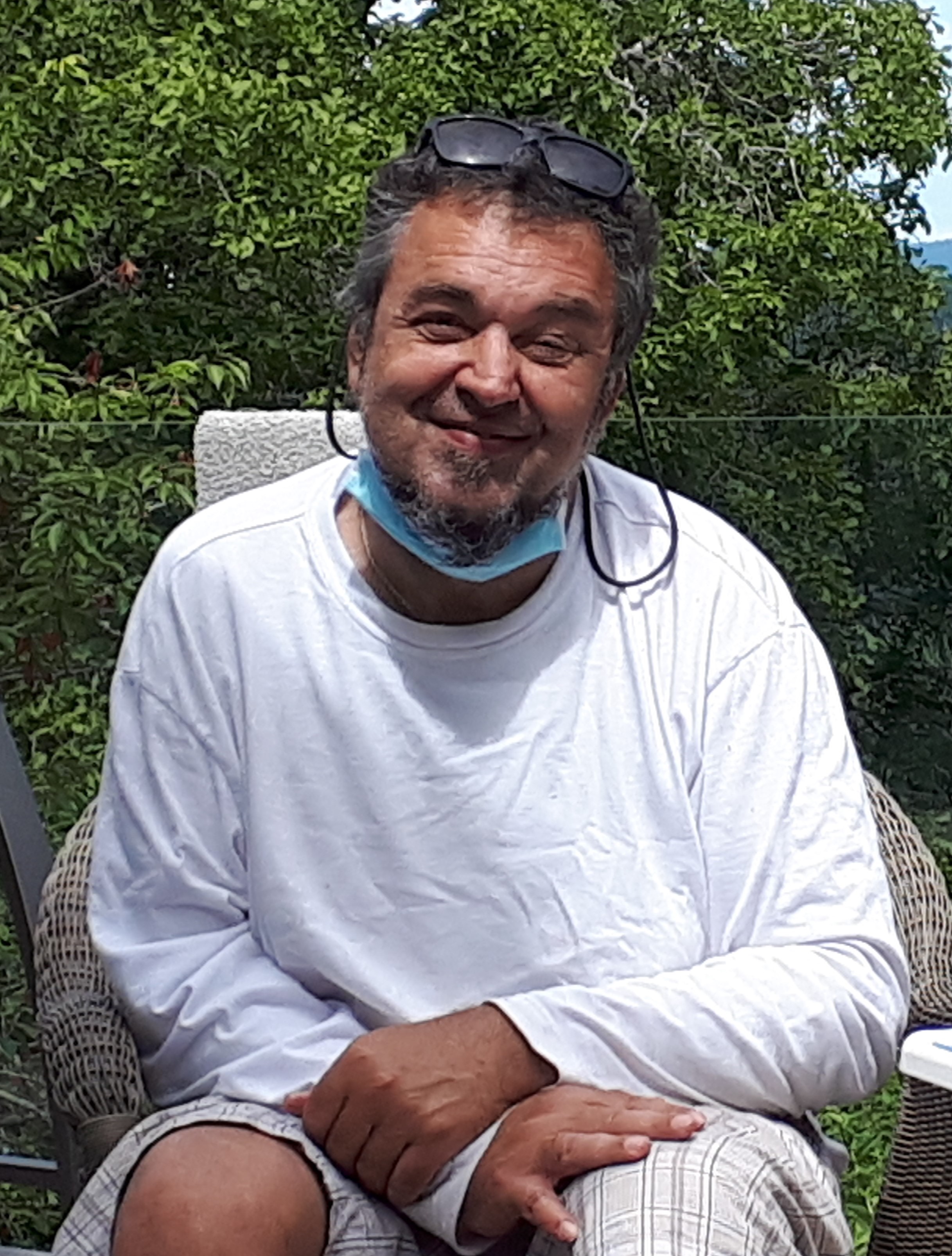 Sandy Richards today
Learn more about Island Health's P.A.R.T.Y. program.  
Watch an introduction to the P.A.R.T.Y program. (Video)