Martin Poulin departed Royal Jubilee Hospital with a suitcase packed with pliers and portable ultrasound units, and returned with fond memories and the motivation to keep making a difference. The director of Biomedical Engineering with Island Health spent a week in Ghana this summer, using his professional engineering skills while volunteering with international humanitarian non-profit, Ghana Medical Help (GMH).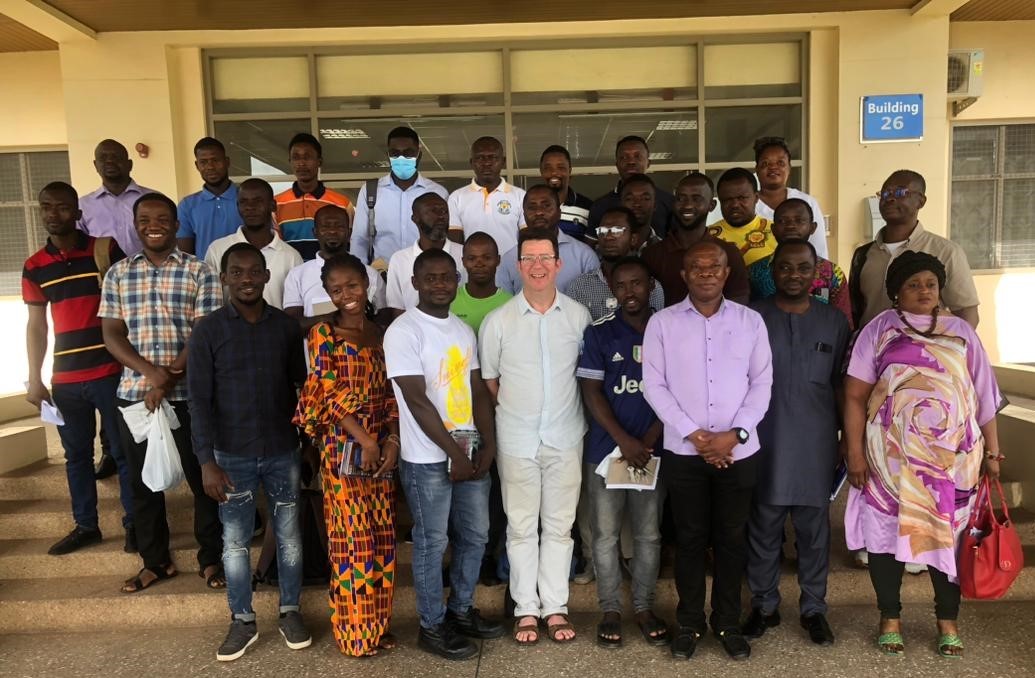 Martin Poulin (front centre) at the 8th annual Ghana Medical Help Biomedical Engineering Training Conference this summer in northern Ghana.
"Actually meeting the people I'd been connecting with over Zoom, email and WhatsApp was fabulous. They were accepting, and happy to have the help," says Poulin. "It's rewarding that I'm able to, with my background and experience, provide them with the guidance to improve overall healthcare in Ghana."
For the past three years, Poulin has been volunteering one to two hours a week with GMH to support the development of a clinical engineering program, including the creation of a standardized inventory database and management system and a train the trainer model. The project is aimed at addressing the basic foundation and long-term, local sustainability of health services in Ghana, gaps not seen in developed countries.  
"As Canadians, we are privileged to have access to quality healthcare and education," says Christine Swain, Island Health HR partner and Poulin's colleague. "Martin uses the knowledge he has gained through this privilege, to assist others in improving the health of their communities. His actions can inspire us all and I am really proud to be part of his team!"
Since 2010, when Dr. Kelly Hadfield, a family practice physician on Vancouver Island, founded Ghana Medical Help, the charitable organization has been improving the quality and availability of basic health care in the marginalized rural communities that are home to nearly two million people in northern Ghana. From equipping 16 rural district hospitals with basic lifesaving equipment, to creating continuous medical education and training opportunities for physicians, nurses, and biomedical engineers, to delivering community health education programs, Kelly and the 100 volunteers have been busy.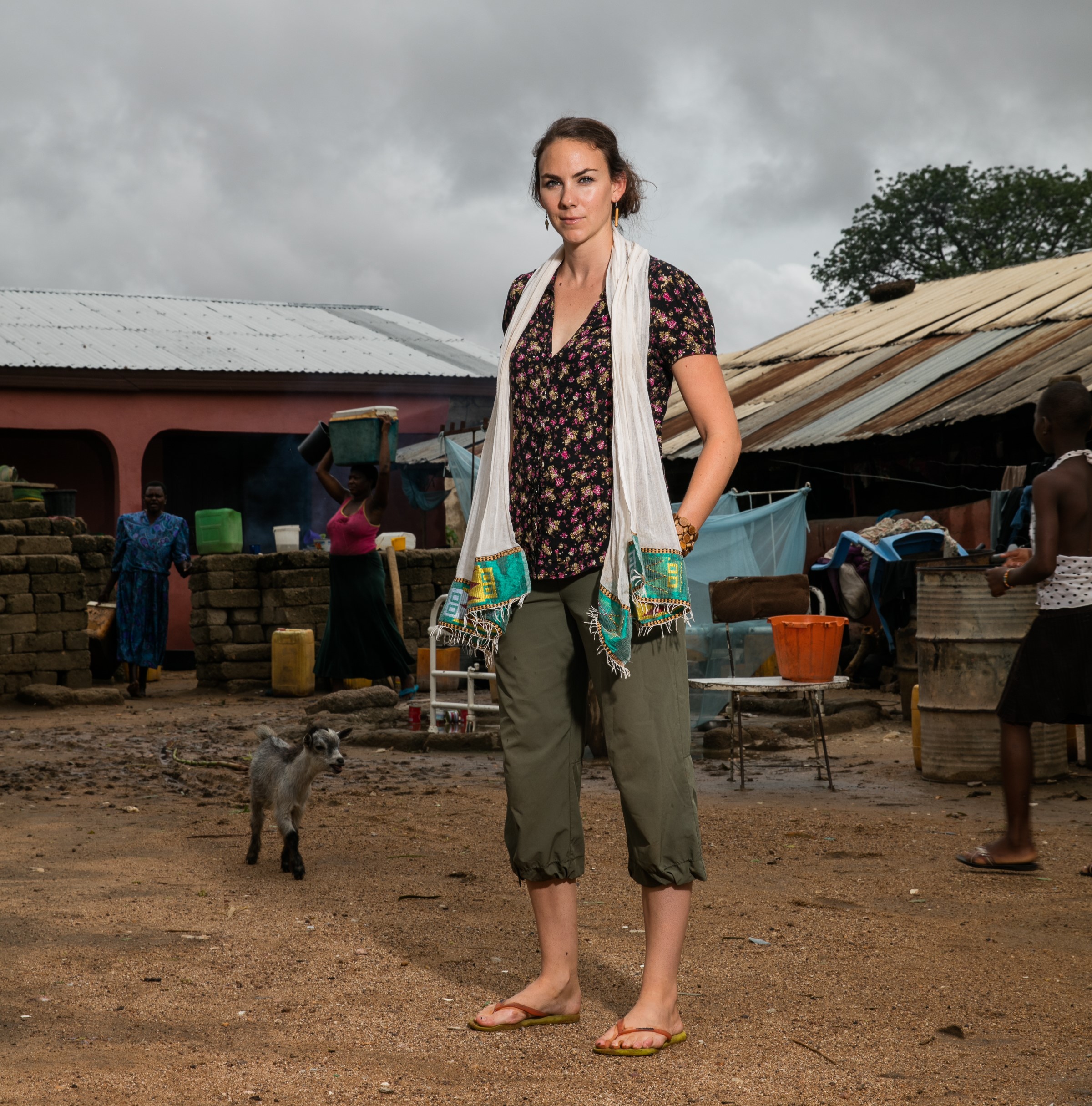 Dr. Kelly Hadfield, founder of Ghana Medical Help and family practice physician on Vancouver Island. Photo courtesy Curtis Comeau.
"Three kids to a bed. One doctor for 86,000 people. The region is understaffed, undertrained and lack even the simplest tools like pulse oximeters and blood pressure cuffs," says Dr. Hadfield. "When I first came to these hospitals, they would look at you and guess your blood pressure because the sheer number of patients would wear out their limited supply." 
While volunteering as the executive director of GMH, Dr. Hadfield runs a family practice in Qualicum Beach, a walk-in clinic at Qualicum First Nation, and provides maternity care at Nanaimo Regional General Hospital. To beat burn-out, she relies on the team of volunteers that includes Poulin, to keep projects running well. 
"Nothing is more fun than working on projects that improve rural health equity with a diverse team of like-minded people who want to contribute their unique skillsets in a meaningful way."
Volunteers from Ghana also speak highly of Island Health volunteers' efforts. Dominic Akaateba, director of GMH operations, says, "Ghana Medical Help has brought about a remarkable transformation in rural healthcare delivery in northern Ghana. Collaborating with individuals like Martin and Dr. Hadfield, Ghana Medical Help not only imparts crucial maintenance skills to clinical engineers but also enhances overall health-care capabilities, ensuring sustained, effective equipment operation."
Island Health supports its many staff who contribute their free time to volunteering. Increasing staff engagement and recognizing staff for good work is an organizational priority, which can benefit the health authority, staff, and the world at large.
"Working directly with colleagues throughout the world broadens my understanding of their challenges and it's also rewarding working as a team to improve healthcare with a global focus," reflects Poulin.
For more information and to learn about volunteer opportunities with Ghana Medical Help visit ghanamedicalhelp.com or email khadfield@ghanamedicalhelp.com.