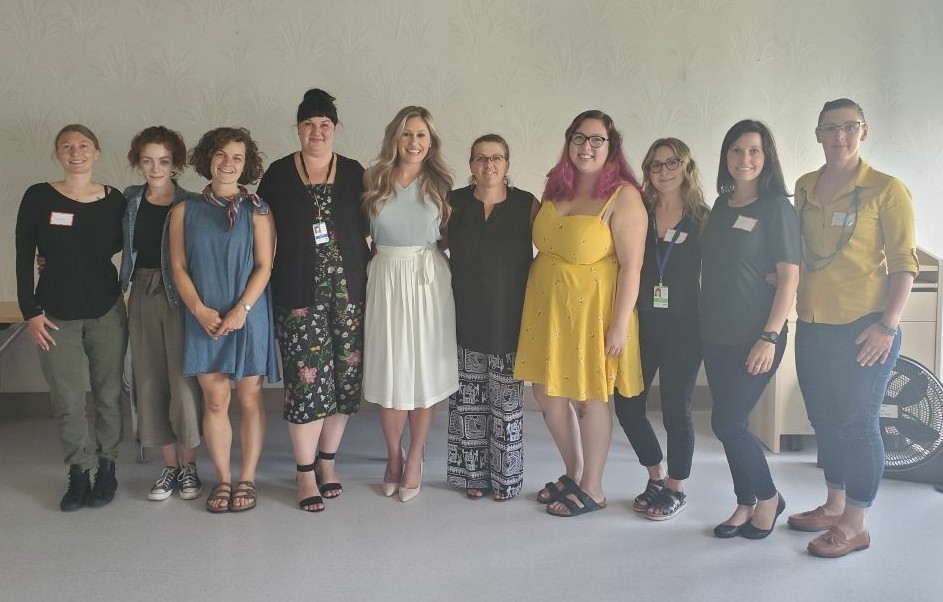 Island Health is heeding the recommendations of a recently formed council of new RNs – and fostering new relationships between new nurses and senior leaders. It's a key way our organization is responding to an international challenge to develop leadership skills in young nurses.
The Nightingale Challenge is a global initiative launched in June 2019 asking all health employers to provide leadership development training to young nurses and midwives during 2020, the International Year of the Nurse and Midwife. May 12, 2020 is also the 200th birthday of Florence Nightingale: nurse, innovator, reformer and leader of improved health care.
The Nightingale Challenge asks employers of nurses and midwives to provide at least 20,000 nurses and midwives aged 35 and under with opportunities to lead and develop leadership skills. The goal includes having at least 1,000 employers taking part around the world.
 "It is essential that nurses are enabled to play a bigger role in multi-disciplinary teams, working to their full potential to innovate, to lead and to advocate," said Annette Kennedy, President of the International Council of Nurses (ICN). "We hear, time and again, that nurses are being held back as leaders. We need to seize the opportunity that 2020 gives us to shape a different future for our profession by investing in the next generation."
Almost a year ago, Island Health and the University of Victoria formed the New Graduate RN Council, made up of third and fourth-year nursing students, new nurses and novice nurses (nurses who have practiced less than five years) at Island Health. The goal is to provide feedback to both Island Health and UVIC about supporting the transition of new nurses from student to practice – as well as providing feedback about undergraduate nursing curriculum to UVIC. By all accounts, the New Grad RN Council is helping – Island Health recruited more new grads than ever this year – and 95% of new nurses hired last year are still part of the Island Health family.
The purpose of the New Graduate RN Council is providing new nurses with opportunities to contribute to and be mentored in leadership, governance, and change.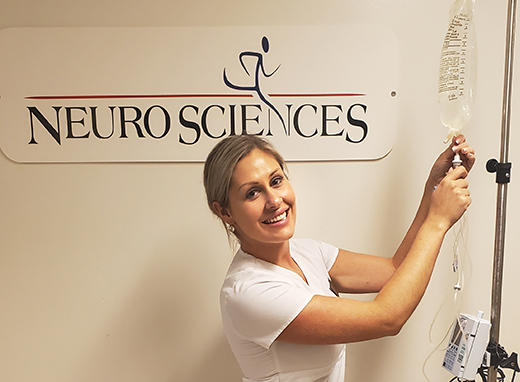 "The New Grad Council is essentially the epitome of the Nightingale Challenge," says Council Chair Alayna Payne, who is completing her MSN while working as an Island Health Neurosciences RN. "It takes new nurses and cultivates their leadership capacity and introduces them to roles and relationships that transcend early career experiences."
"The main thing that we're doing right now is bringing the new graduates' voice to decision-making tables, where that voice previously was not heard. New graduate nurses come forward, share their experiences, and then we can provide key advisories to both institutions. So it's a really unique and innovative way to support the transition to practice because it's the first time for new nurses that don't necessarily have really in-depth leadership capacities and skills, to actually provide advisories.
"It's been really exciting for many of us. Not only does it contribute to our own leadership capacity, for those who are members, but we're also ensuring that the larger student body is being heard. It's facilitated a pretty strong relationship between new graduate nurses and the health authority."
The new council helped coordinate and facilitate a town hall for all new graduates hired into Island Health, providing overviews of what orientation is, what onboarding is, and an extensive 45-minute, 92-question Q&A session. For the first time, new graduates have had access to senior leadership at Island Health. 
"At Island Health, we are committed to fostering opportunities for leadership across our organization, from nurses innovating at the bedside to structural change at the governance table," said Dawn Nedzelski, Island Health Chief Nursing Officer and Chief Professional Practice. "The Nightingale Challenge gives us a unique chance to focus on the next generation. The New Graduate RN Council is one example of the ways in which we are investing in young nurse leaders right here at home."