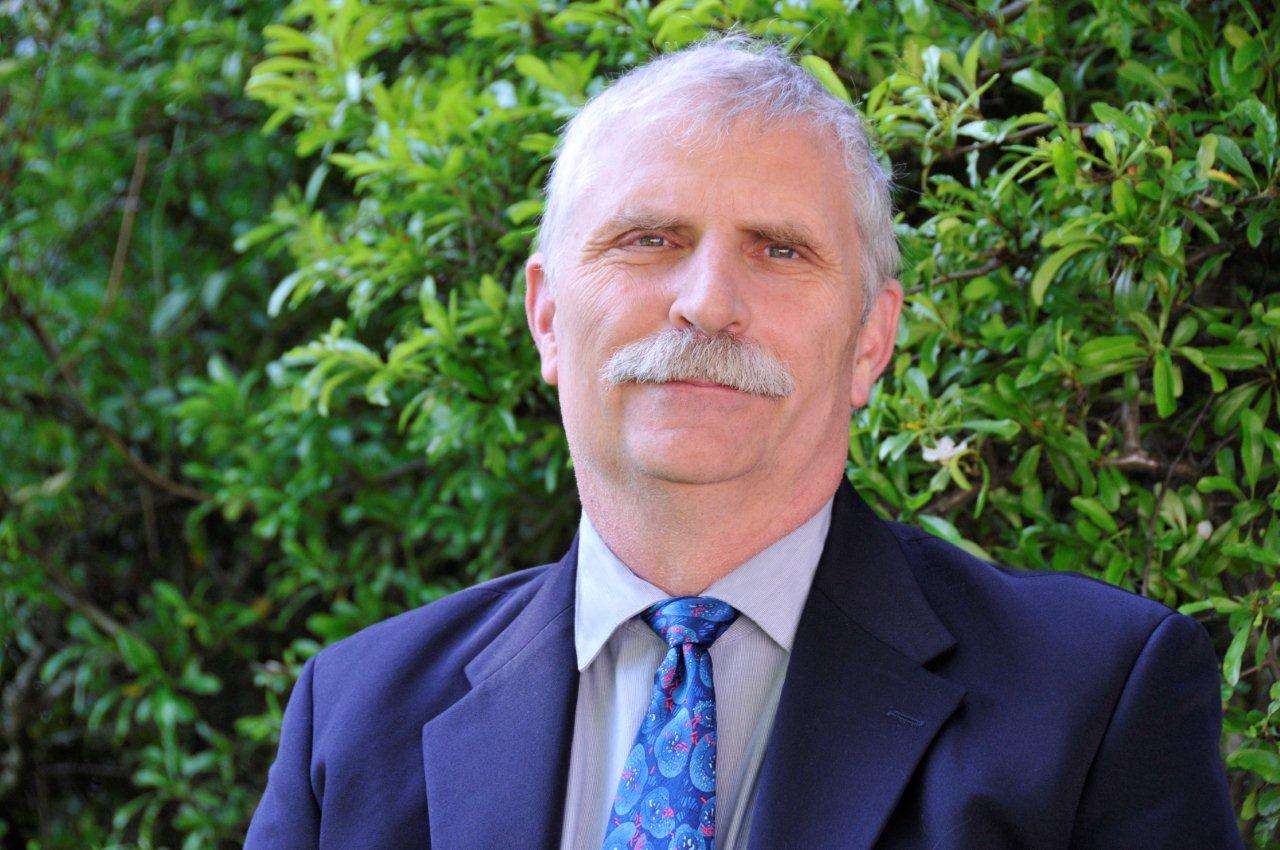 When Dr. Paul Hasselback settled on July 9, 2020, as his retirement date, little did he know that he would be stepping down from his Medical Health Officer (MHO) role during dual public health emergencies: the opioid crisis and the COVID-19 pandemic.
"I would say the last few months have been some of the most interesting of my career," says Paul. "I think it's actually shown what Medical Health Officers and public health professionals do on a regular basis in order to try and keep people healthy by preventing things from happening, and ensuring that solutions are in place. That is our job – to see things happening before they happen, and prevent them from happening."
That simple but powerful statement has helped guide Paul during his decades-long career. He arrived at Island Health in 2011; previously, he worked for Interior Health in Kelowna, and held earlier roles in Lethbridge, Calgary and Regina.
"My career has provided me with a wonderful opportunity to experience a variety of settings and diversity of issues," says Paul. "It just felt like I was gradually moving further and further west – and there wasn't much further west I could get than Vancouver Island!"
"We were delighted when Paul accepted the position of the Medical Health Officer for the central Island," says Dr. Richard Stanwick, Chief Medical Health Officer and Vice President, Population Health. "During his tenure, he has faced a gamut of public health challenges ranging from clinical rabies to air quality and water issues, to more recently the overdose crisis and COVID-19."
Indeed, balancing the need for rapid responses with longer-term strategies is a pressing issue that Paul highlights based on his experiences. "One of the challenges is the urgency of the moment, and the needs of the single person who's right in front of us," he says. "But the solutions have to be more than just responding to the crisis of the day. We need to be moving into earlier interventions, preventing the problems, and start looking at things like equity when it comes to determinants of health and well-being."
As Paul reflects on his working life, he highlights some other core themes – including the importance of children. "Children really are our future – they are the ones who will sustain our societies going forward," he says. "And we need to keep children as the focus of our attention. That's something that we haven't done very well recently."
Striving for a healthy and clean environment is also key. "The human race is literally dependent on the one limited resource that we have, which is called the globe. And we need to take a better job caring for it," says Hasselback. "We have to do that as eight billion people – we can only do that if we think that way."
These are daunting tasks, but Paul remains cautiously optimistic. "I've noted over the years that we have this incredible capacity to grapple with complex, wicked problems and develop solutions," he says. "We're not doing great on things like the environment, but there are things that we've done wonderfully. We just have to come up to the plate and say 'This is a wicked problem – let's come up with solutions.'"
After 30 years in public health, what's the best part of Paul's job?
"It's always the people – I've been so fortunate to have met and worked with so many dedicated, caring, passionate people," he says. "I get to carry what each of them has taught me along the way, and that's the special gift that is a favourite part of what I do."
When retirement arrives, Paul plans to spend more time on some of his passions, including volunteer work, academic endeavours and outdoor pursuits. He's ready for the next chapter – "and, more importantly, I think it's time for some new faces to have an opportunity to shine," he adds.
On behalf of Island Health, thank you Paul for all of your contributions.
We leave the last words to Dr. Stanwick: "Paul is respected and celebrated for all he brings to the practice of public health," he says. "He will be missed by his colleagues, the public health team and many others whose lives he has made better through his efforts. I personally wish him a long and happy retirement as he kayaks off into the sunset."