As climate change impacts our world and our health, Island Health continues to put a local lens on a topic of global importance: the stewardship of our water systems.
Water quality, quantity and conservation have been long-standing topics throughout the Island Health region. Many creative efforts over the years have been implemented by water system operators to support conservation of this precious resource. But the intensity of drought conditions in the region in recent years, combined with other factors such as population growth, is lending a heightened urgency to this water-related work. 
"We need to rethink our relationship with water. This is a climate change and health issue," says Dr. Shannon Waters, Stz'uminus band member and medical health officer for the Cowichan Valley region. "The narrative is changing. It's important that we plan ahead because we're already seeing the reality of drought effects on our drinking water systems on the Island."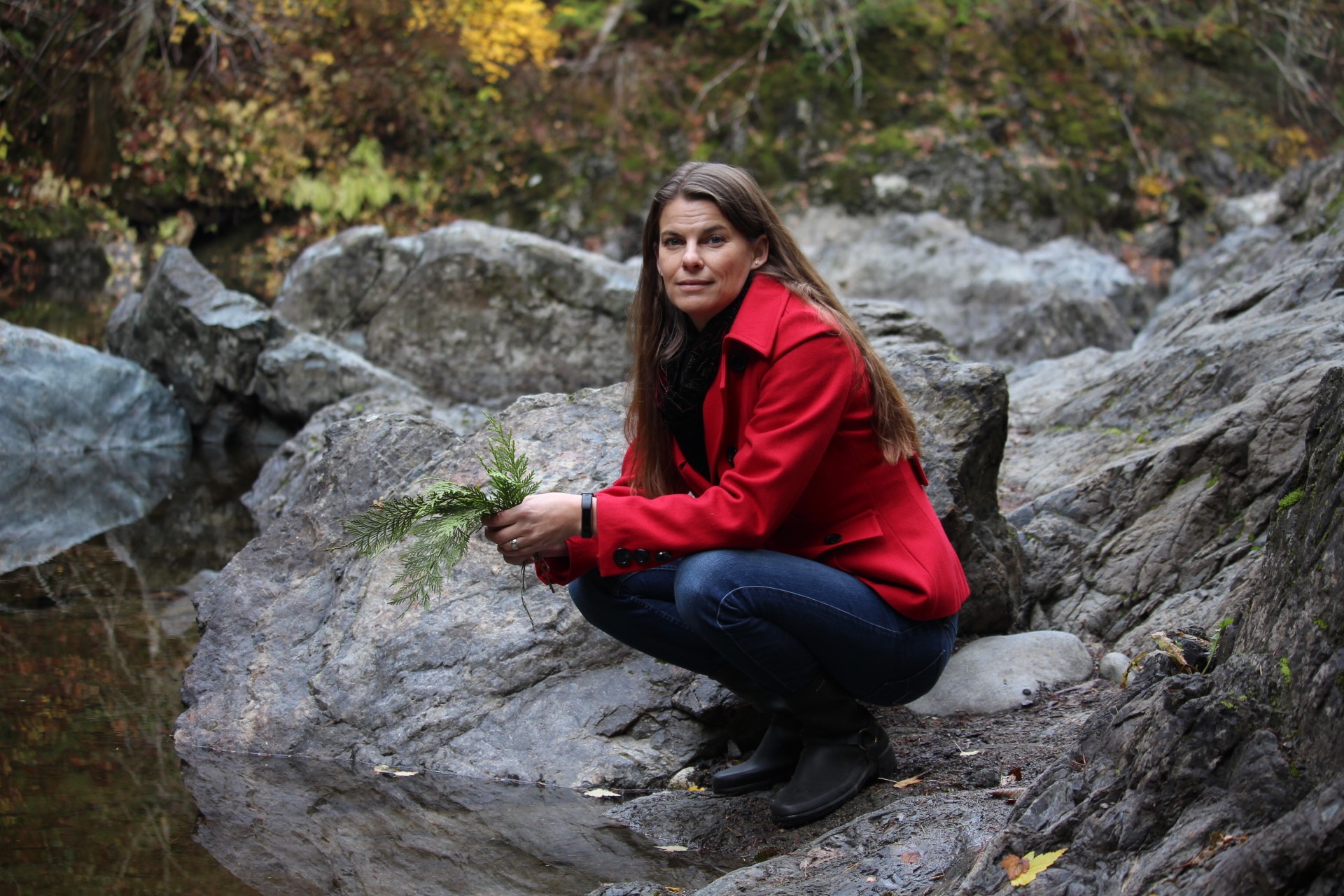 Shannon Waters, Medical Health Officer
Photograph by Sandy Powlik
That reality hit home last December, when the Mount Washington Alpine Resort near Comox Valley experienced water shortage issues leading up to the launch of the ski season. Thankfully, the situation stabilized, aided by proactive measures that were put in place – but it also highlighted how drought is impacting the Island Health region in previously unforeseen ways. 
Accordingly, the resiliency of drinking water systems is a priority of Island Health's climate change and health programming. The loss of drinking water is a public health issue; minimum amounts are needed for daily consumption, food preparation and sanitation. Adequate water supply is also vital for firefighting needs, and for the operations of many businesses and services.
Last fall, Environmental Public Health distributed a survey to water systems operators throughout the Island Health region. Its purpose was to evaluate the impact of drought on water systems, and evaluate system capacity and mitigation plans.
The first such survey was sent out in 2015; subsequent surveys took place in 2021 and 2022. Given the ongoing impact of drought due to climate change, it's expected periodic reporting in this area will continue in the future. 
"This work will be invaluable as we collaborate to ensure our water systems remain resilient moving forward," says Waters. "It brings to mind a governance principle from the Cowichan Watershed Board – Nutsumat kws yaay'us 'utu qa', from the Hul'qumi'num language spoken by some coastal First Nations: 'We come together as a whole to work together to be stronger as partners for the water.'"
Some key findings related to the latest survey include: 
In 2021, Vancouver Island experienced the longest period of high drought levels (levels 4 and 5), compared with 2022 and previous years.
During fall 2022, normal moisture conditions in soil did not return as fast as in 2021, which could be due to the cumulative effect of two consecutive years of high drought levels.
A small majority of water system operators have a Water Conservation Plan in place. About 75 per cent of water systems rely on voluntary water use reductions; only about 15 per cent of operators rely on bylaws.
It is not clear at this point how prolonged droughts and projected population growth would impact water availability on Vancouver Island. Constant monitoring, contingency planning and proactive adaptation is highly recommended.
Survey findings were recently distributed to more than 1,000 water operators. It was also highlighted that operators must have an Emergency Response and Contingency Plan (ERCP) to address the risk of drought, as per section 10 of the provincial Drinking Water Protection Act. 
While a majority of operators have a plan in place, some do not – and Island Health has offered support by providing information and an ERCP template to all permitted water systems in the region. Drinking water officers provide guidance as needed, review existing plans and follow up with operators on ERCPs during routine inspections. These officers advise on water conservation, another vital support that can help address issues such as leaks due to aging infrastructure and how operators monitor the impact of drought on their systems.
Water wisdom: tips for reducing your water use
Keep showers to five minutes or less
When washing dishes by hand, fill the sink rather than let the water run 
Instead of running the tap, keep a jug of cool water in the fridge
Turn water off while brushing your teeth or shaving
Run full loads in the washing machine and dishwasher
Regularly check for leaks, indoors and outdoors
Choose drought-tolerant plants
For more on health and drinking water, please visit Island Health's Drinking Water web page.