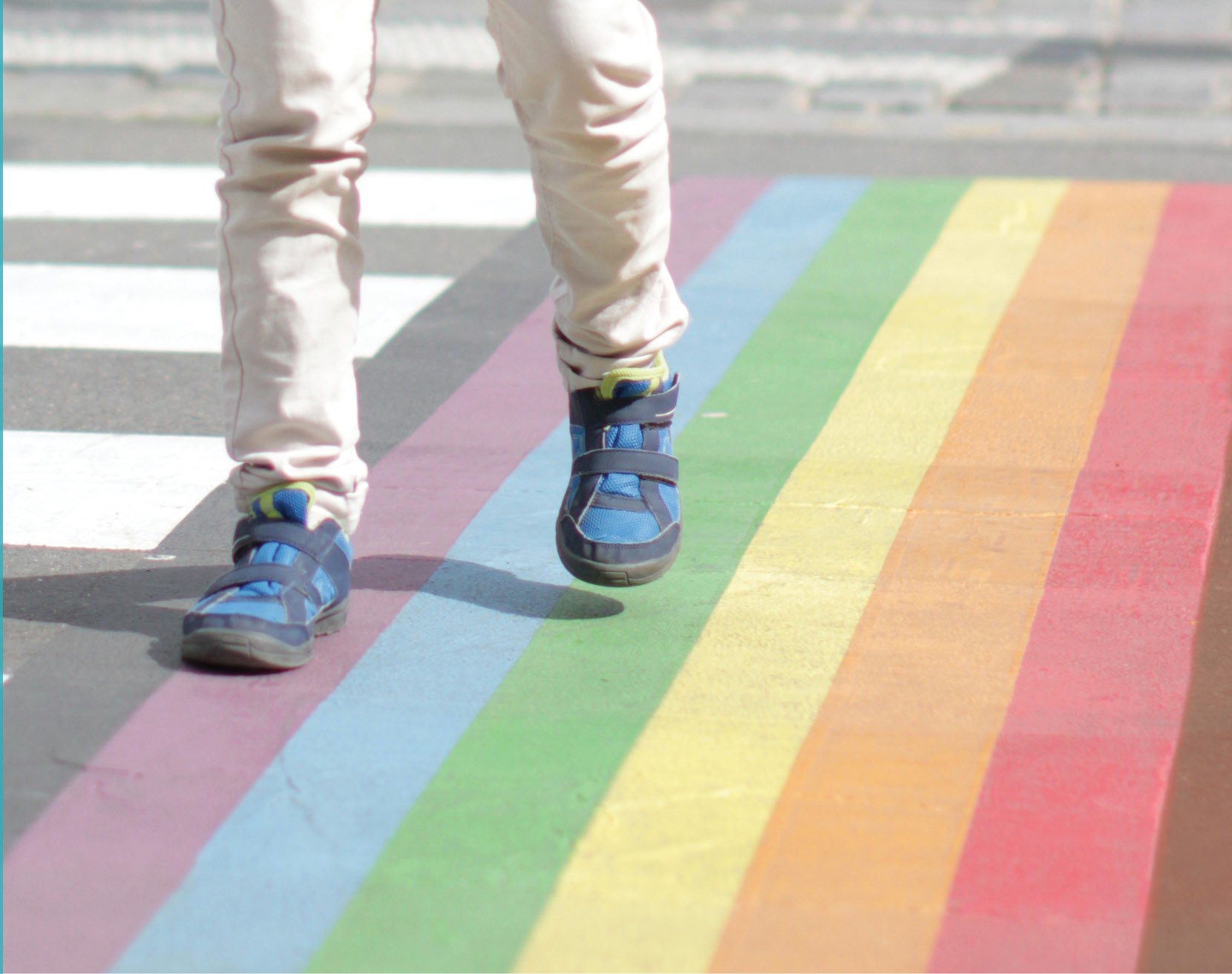 Island Health is celebrating Pride with rainbow crosswalks to show that love is healthy – whatever a person's sexual orientation, gender identity and/or gender expression. Three crosswalks – at Royal Jubilee Hospital, Nanaimo Regional General Hospital and North Island Comox Valley Hospital – will be completed by the end of August.
Rainbow crosswalks are a visual demonstration of Island Health's commitment to improve diversity and inclusion for patients, clients, staff and volunteers in the LGBTQ2S+ community. Black and brown stripes are included in the rainbow to represent LGBTQ2S+ communities of colour. Island Health will continue to review additional facilities across the health authority for potential to paint rainbow cross walks. 
"Island Health is committed to addressing discrimination against people because of who they are or whom they love," said Leah Hollins, Chair for the Island Health Board of Directors. "Rainbow crosswalks make this commitment visible and recognize the diversity and inclusivity of the LGBTQ2S+ community."
Pride began as a liberation movement in response to violence, discrimination and harassment faced by members of LGBTQ2S+ communities. This courageous stand against homophobia and transphobia was a catalyst that sparked the LGBTQ2S+ rights movement on a much larger scale. 
Island Health's Pride Working Group was formed in 2019 and includes LGBTQ2S+ community members and allies.
"I see the power of Pride to create safety, inclusion and community," said Nicole Tremblay, Clinical Educator, Seniors Strategy & Tertiary Mental Health and member of the Pride Working Group. "To feel the support of allies and organizations makes LGBTQ2S+ people remember that there is understanding, there is respect, there is acceptance and the belief that love will win."
Island Health continues to learn as an organization. Our learning journey includes an organizational commitment to cultural safety and humility, anti-racism and anti-oppression as part of our core work. Oppression is complex and impacts people in different ways depending on their lived experiences. While our organization has made progress in recognizing and addressing discrimination, we know there is more work to do and we will continue our dedication to this important work. 
Central/North Island media inquiries
Dominic Abassi
250-755-7966
Dominic.Abassi@islandhealth.ca
 
Cowichan/South Island media inquiries:
Cheryl Bloxham
250-370-8878
Cheryl.Bloxham@islandhealth.ca