As Medical and Clinical staff, you are the backbone of the healthcare system; patients, clients and residents, along with Island Health, rely on you and your expertise.
This page includes links to information about current activations, training materials and other resources. It also includes Frequently Asked Questions and the Benefits of IHealth.
Activations
Clinical Documentation targeted go-live dates:
RJH – September 20, 2021
VGH – October 4, 2021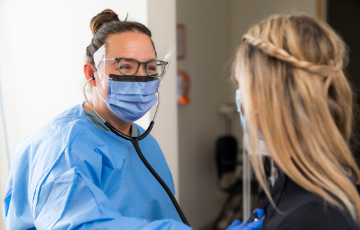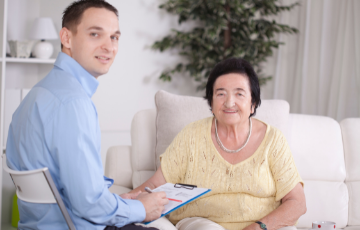 Frequently Asked Questions (Medical and Non-Medical Staff)
How will IHealth have an impact on me and how I do my work?

The impact of IHealth will vary from program and service and depend on the kind of work you do. As this is a clinical system, in the beginning, there will be little or no impact on staff who work in non-clinical and support areas, and there may be only a limited impact on staff in areas such as finance, nutrition services and housekeeping. The biggest change will be for staff who provide direct care in clinical areas, and who currently document patient information electronically or on paper. For these staff, IHealth means a fundamental change in practice, workflow, clinical decision support, documentation and medication management.

Does IHealth mean there will be no paper records and documentation? Can we still use paper? 

IHealth will replace the current paper and hybrid charts that are in use. Paper charts are being phased out and, where appropriate, these are being integrated into the new electronic charts. Paper charts will no longer be in use to prescribe and document care. In some cases, there will be small amounts of paper remaining, but the majority of patient documentation internal to Island Health will be electronic.

Is this an 'off the rack' system and how do you know it will work for Island Health?

The integrated Cerner electronic health record is being successfully used in hospitals throughout Canada and the US. Many existing functionalities of this system are and will be, applicable for Island Health. Other functionalities, and in particular those outside acute care, are being developed as part IHealth, driven by front-end clinician and patient input. Island Health has a long-term relationship with Cerner. Through this partnership, new functionality is being developed for Island Health using the Cerner expertise. This will allow us to have a system that is uniquely 'tweaked' to meet the needs of Island Health, our staff and our patients.

What are the timelines for implementation? When will my area or site be impacted?

IHealth is being phased in to support a smooth-as-possible implementation. As with any large change, particularly when technology is involved, we know there will be 'bumps along the way' and we want to be able to stabilize an area before moving on to the next. 
The current schedule for implementation of IHealth is:

RJH: September 20, 2021
VGH: October 4, 2021

Staff will be trained before any area 'goes live.' As well, on-site support will be available before, during and after the implementations.
Education and Training 
What kind of education and training is going to be provided?

Education and training will be provided through a variety of mediums including on-line learning, classroom training and elbow-to elbow-support. Staff will be well prepared for this fundamental change. 

How will I know how policies and procedures are changing?

This will be part of education and training plan. 
Devices 
What kind of devices will be provided to access the electronic health record?

Device assessments are one of the early steps at all Island Health facilities making the transition to electronic health records. This work takes into consideration facility configuration and workflow design. Mobile and fixed devices will be deployed to support documentation and associated workflows. 

Will there be enough devices so staff can access records in a timely way?

All efforts will be made to ensure there are enough devices. Staff members will not be receiving their own, dedicated device. However, the number of devices deployed for each area will take into consideration documentation frequency and number of staff on shift.

Is there going to be room for these devices in our work areas? What renovations are going to happen? 

There is limited capacity and ability to make significant renovations. Devices will be deployed in work areas as appropriate. In some settings, renovations may be necessary to ensure electrical and wi-fi connections, but major renovations are not foreseen as part of the device deployment.

Will I Have Remote Access?  

Yes. The IHealth platform is available remotely from any computer with internet access. IHealth uses a Citrix based VPN to host your session log-on. This means that although you can operate your own computer as you normally would, no patient information will be stored on your device. This protects patient privacy. You will be able to login to the EHR and also view medical imaging via the PACS Intelleviewer. 

Are We Turning Off Transcription? 

Transcription services will remain in place while we transition to electronic documentation and voice recognition tools. However, typically, the time delays involved in dictation along with the laborious process for correcting any typographic errors is expected to cause physicians to gravitate to the more immediate and editable EHR documentation solutions.

How Are You Going to Ensure I Have Computer Access? 

Island Health has made a commitment to ensuring that all providers will have access to the necessary devices to be able to complete your EHR related tasks. Mobility, multiple different device types to suit different workflows and rapid authentication are all priorities that the technical and project teams are working on.

How Are You Going to Make Sure PowerChart Talks to My Clinic EMR? 

A trial is in place to send notifications to EMR's re: patient admission, discharge, and death. Once regionalized, we will add electronic submission of admission histories, consultations, discharge summaries, and procedural notes. Excelleris is beginning to distribute laboratory and diagnostic imaging reports to EMR's. Soon we will be receiving pre-operative documentation and summary care plans into the EHR from clinic EMR's. In addition, we are working towards a Cerner based EMR that will be available for private primary and specialty physician clinic use. 

Who Chooses What's on My Order Sets?

The process for determining what goes into the order sets is quite similar to the current process for pre-printed order sheets. 

Depending on the originating department, the physician champion for a given set will approve its content. The Computerized Provider Order Entry (CPOE) team ensures that regional feedback is provided through a web enabled tool called Zynx. The orders will go through a process to add any adaptations required for different work environments.  
Benefits of IHealth 
Having a complete picture of your clients' health status and medical history helps providers make more informed clinical decisions about each client's plan of care. Introduction of the EHR will give you complete and more immediate access to your clients' information.
The journey towards the integration of each patient's health care record means patient records will no longer be fragmented. There will be one single record for each patient, regardless of where they may have had service before (e.g., in the community; as an outpatient; in a physician's office if they have enrolled in the primary care EMR that will be offered).
It is also efficient: document once, validate, re-use. 
Continuity of care

All clinical staff can access relevant client information from other sites and providers. This means you will have instant access to information from colleagues involved in your clients' care; you'll be able to make sure that no aspects of care are interrupted.

Evidence-based care

With the EHR, clinicians will provide consistent care based on best practices; the system will have standardized Order Sets to guide the most appropriate treatment and make order entry more efficient for you. An extremely important part of transforming the health care needs of our population.

Decision support tools

The EHR will provide relevant information at the right time to inform decision making and to guide care. This means that the system can alert you to potential drug interactions, allergies or duplicate orders during the ordering process. It can also alert you to the need for appropriate preventative measures (such as VTE prophylaxis).

Improved access

All staff will be able to access client information at the same time, and it will be the most up-to-date information available – it will be real-time information. You will be able to:

Place orders remotely
Place orders in a planned state in anticipation of a procedure, etc.
See real-time interdisciplinary assessments remotely.

Collaboration and communication

Since client information will be in one place, clinicians will be supported in providing coordinated care. This means you will have easy access to a comprehensive view of your clients' statuses in one location.

Improved efficiency

As clients' records get added to the EHR, Clinicians will spend less time needing to repeat documentation and communication, and will be able to spend more time planning and providing care. As a result, there will be:

Less duplication in ordering of diagnostics
Less time spent waiting for "old charts" to be pulled
Less time waiting or searching for charts.

Standardization

The EHR uses specific, evidence-based language. This will make it easier for you to compare assessment data from members of the health care team, as they, and everyone else, everywhere else, will be using the same descriptive terms.

Client and provider safety

The EHR will help ensure your clients' and your own safety. Barcode scanners will be introduced, allowing internal system checks to provide alerts if orders conflict with noted allergies. This means that you can be alerted to potential prescribing errors immediately. The system also supports communicating risks, such as violence, cytotoxic precautions, falls, skin integrity, and infection control precautions. This means you will have the information necessary to keep your client and yourself safe while providing care.

Client experience

Clients will no longer need to repeat their history and medications to multiple providers, they can take comfort in knowing their providers are informed. Your clients will spend less time repeating their health and medication history and more time discussing their plans of care.

Extractable data

The EHR will make information available to support continuously evaluating clinical practice. This means that you can connect your practice with outcomes, and adjust where necessary, to ensure that your clients receive the highest quality care possible.