This year's nursing week theme, May 8-14, is Our Nurses. Our Future. This is an opportunity to reflect on and recognize how nurses have been critical in shaping and transforming care to better meet the changing needs of the population they serve.  
"I want to thank our more than 9,600 nurses within Island Health who dedicate themselves each and every day to serving our communities," said Krista Allan, Vice President – Quality, Research and Chief Nursing and Allied Health Officer. "As direct care providers, administrators, educators, researchers and policy makers, we work together in various roles and settings to contribute to improving the health of our population and building a stronger health care system for tomorrow". 
The unique experiences and journeys of nurses enrich their profession and each nurse within the Island Health family have a story to tell. Six nurses from across the Island Health region shared insight into their careers and the realities of nursing in 2023.
Supporting people in dying well – Robyn Dunstan
Some of Island Health's nurses support a region, rather than working in a specific facility. Robyn Dunstan is one of 14 Palliative Care Coordinators supporting Island Health's primary care teams with palliative care management.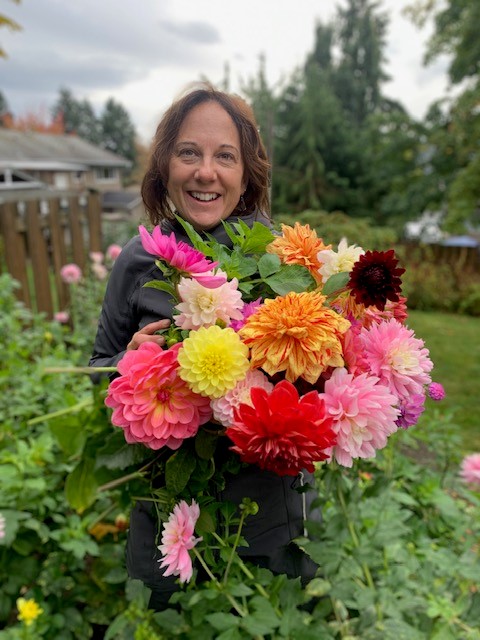 Robyn Dunstan, Palliative Care Coordinator
"Palliative is a word that means we can't make the illness go away, but a patient can still live with it," said Dunstan. "Palliative Care Coordinators support our clinical staff with education and guidance about how to assist our clients living with a prognosis or serious illness. Heart failure, multiple sclerosis, cancer and anyone suffering with a chronic condition may require help planning their care, finding resources and navigating the health-care system."
Dunstan's past experiences drew her into the palliative care educator role. She'd worked as an acute oncology nurse for 17 years, and in the emergency department for one year, and felt the healthcare system needed to better support people in dying well. She also witnessed how well palliative nurses cared for her mother-in-law and supported their family when she was terminal.
"I took an interest in palliative care and re-focussed my practice six years ago to helping our healthcare teams acquire the skills to have end-of-life conversations," she said. "People wonder how I deal with death and dying all the time, but my focus is more about having compassion and caring for people as human beings. This role is such a privilege and honour, and I feel lucky to be having these precious conversations with our staff and clients. It really helps me live my life to the fullest and live in gratitude all the time." 
Staying on the cutting edge of innovation – Brie Neumann
Some people love to learn and Brie Neumann feels like she hasn't stopped going to school. 
Neumann, a Clinical Nurse Educator (CNL) at West Coast General Hospital in Port Alberni, pursued a combined additional four years of training in emergency and critical care nursing following completion of a four-year registered nurse program.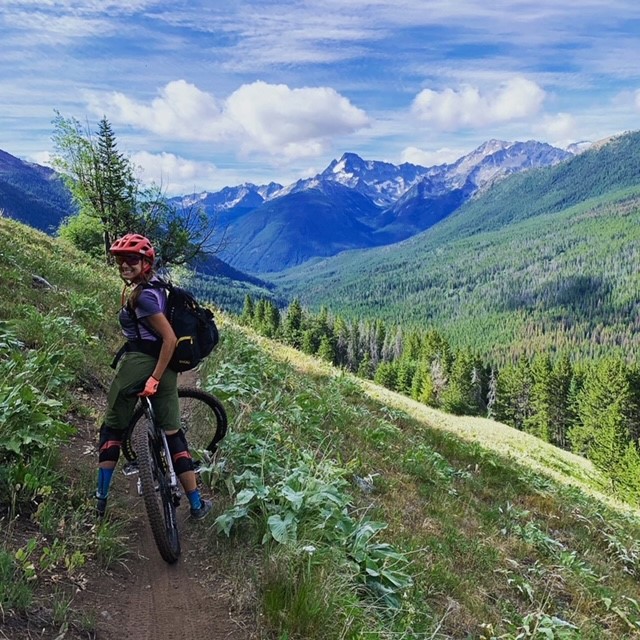 Brie Neumann, Clinical Nurse Educator
"The nursing profession is continuously developing new skills and adjusting existing ones in order to meet the ever-evolving requirements of clients and the healthcare system," she said. "Nurses need to be on the cutting edge of innovation and always search for new methods to enhance their clinical skills to give the highest possible level of patient care."
In her Clinical Nurse Educator role Neumann keeps other nurses in the ER and ICU up to date on the latest research-based evidence, such as teaching them how to operate a new piece of equipment or offering workshops to keep nurses on top of the latest health care innovations. She also leads and assesses nursing student skills, knowledge and clinical judgement. 
"A Clinical Nurse Educator wears many hats and is pulled in many directions. One minute I could be at the bedside helping to resuscitate a patient, and an hour later showing a group of nurses how to operate a new CPR device. My role is always changing and never boring, but most of all, it's extremely rewarding knowing that I'm making a difference!" 
Air traffic control - Tammy Pentney
"People are not aware of the depth and breadth of what nurses do, on many, many levels," said Tammy Pentney, a Registered Nurse who has worked at Campbell River Hospital (CRG) for 20 years. "There are many different types of nurses who specialize in intensive care, pediatric care, mental health, cancer care, and much more. Because our communities are so diverse you need to be able to work with a huge variety of people, different ages, different backgrounds, different languages, and that all makes it very complex to care for people," she said.
Pentney is a Clinical Nurse Leader for the Medical Day Care and Cancer Clinic departments at CRG.
 "I liken it to being an air traffic controller," she said. "I look after staff scheduling and education, patient complaints, student placements, quality improvement and helping with minute to minute changes in our clinics."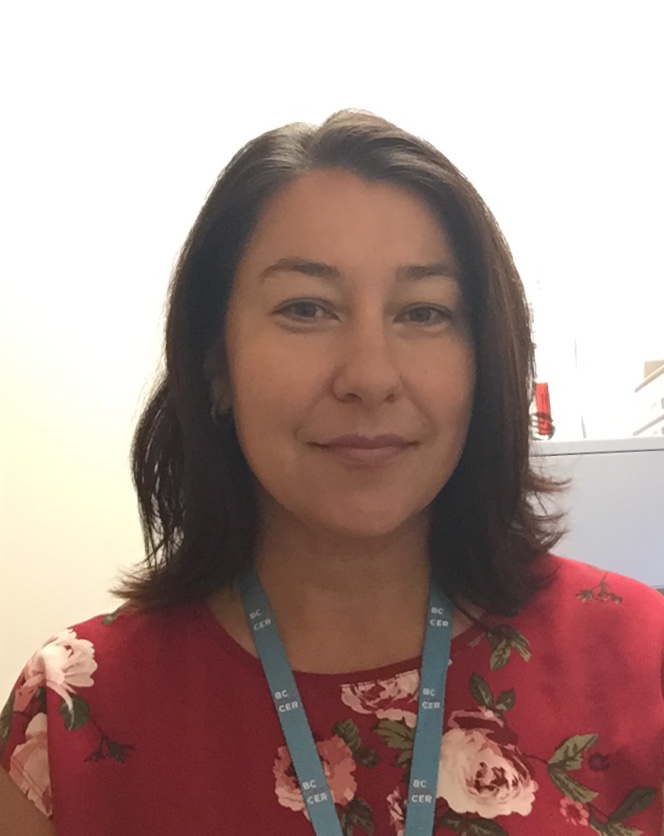 Tammy Pentney, Clinical Nurse Leader
Pentney had originally planned to become an accountant then changed her mind when she met a nurse during her grade 12 year on an education abroad program in Australia. The Australian nurse shared about her career, the flexibility of her work, how she was never bored and always learning new things. Pentney was hooked and has never looked back. 
"I have had an amazing career and am so grateful that I became a nurse," she said. "I have been given some tremendous leadership opportunities over the years, like being on the team for the North Island Hospital builds, co-leading our hospital's COVID-19 response, and being part of the evolution of our cancer clinic. The camaraderie and teamwork at our hospital is incredible and is what makes me appreciate coming to work everyday." 
Collaborating in a multi-disciplinary team – Shauna Archer
A multi-disciplinary team approach to providing healthcare can broaden the quality of care available to clients and draw on the strength of each team member to achieve successful patient outcomes. Shauna Archer is a Nurse Practitioner (NP) and member of an Assertive Community Treatment (ACT) team in Victoria to care for vulnerable people with significant mental health and substance use issues.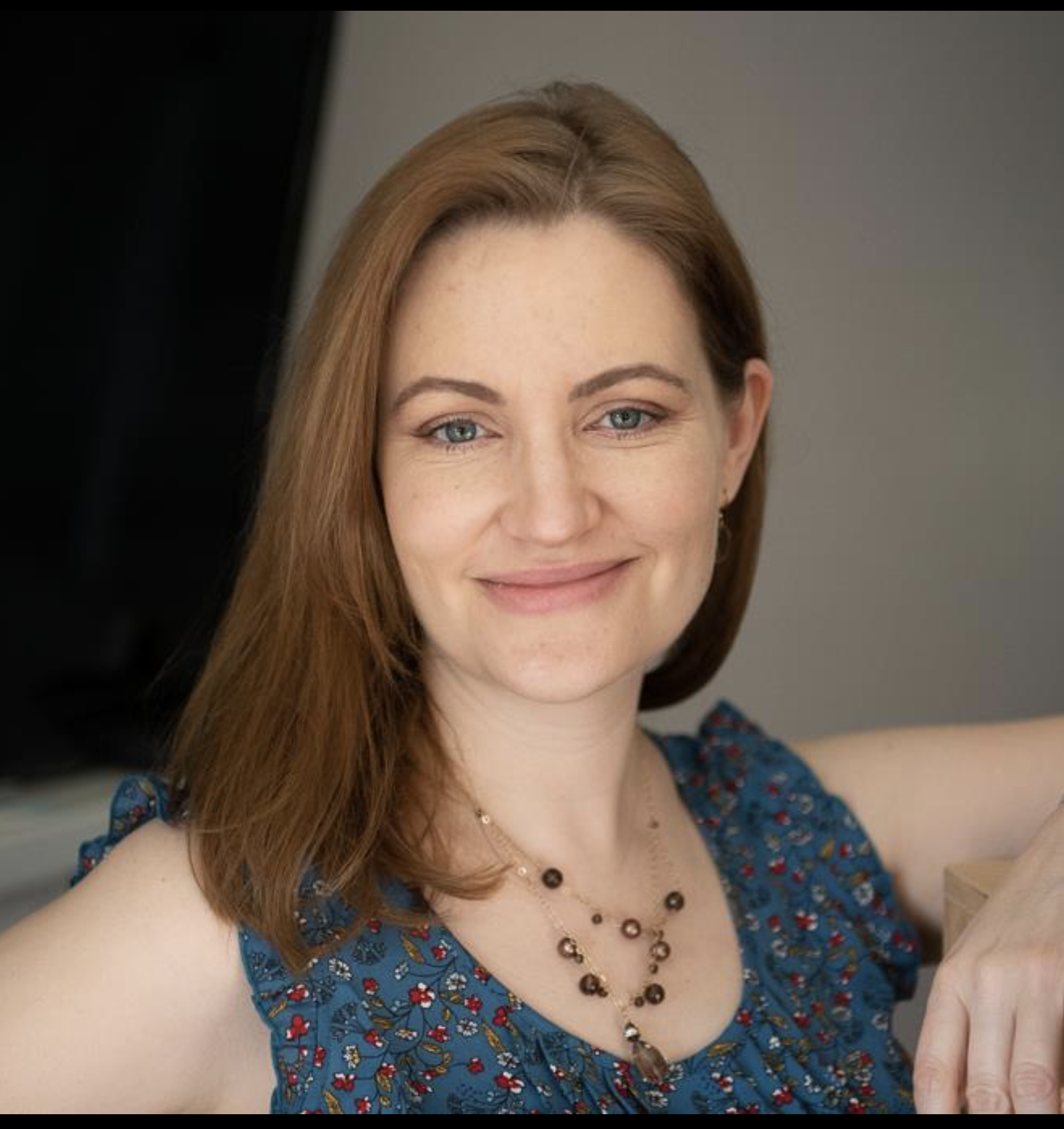 Shauna Archer, Nurse Practitioner
"ACT teams provide support and treatment for patients with serious mental illnesses and often concurrent substance use disorders to help them recover and live well in the community," she said. "Our team is made up of physicians, nurses, social workers, psychiatrists, occupational therapists, police and probation officers, substance use and mental health specialists, and peer support workers. Most of the clients we see have gone without health services for a long time, and haven't been able to independently navigate typical care pathways within our healthcare system. Often, their care needs extend beyond what is available within traditional community mental health or rehabilitation programs."
Archer began her career as a registered nurse working in a post-surgical area and also worked in ophthalmology, corrections and geriatrics before she found her calling working as a primary care provider within community mental health. She wanted to expand her scope and skillset so she could diagnose and treat a patient's physical health issues, as well as prescribe medicine, therapeutic interventions, and referrals to specialists, so she returned to school for the additional two-year masters degree nurse practitioner program. She also completed a fellowship with the BC Centre on Substance Use to provide treatment of substance use disorders. 
"I have a passion for working with underserved patients with mental illness and histories of trauma, some of whom have co-existing substance use disorders and mistrust of the healthcare system," she said. "It is extremely satisfying to develop relationships with our clients and watch them engage with our multi-disciplinary team and take even the tiniest steps to improve their health."
Feeling empathy for her clients – Grace Hebert
Grace Hebert decided to go into healthcare when her grandmother had cancer and she saw first hand how helpful and empathetic the nurses were. 
She began her career as a care aid working on a surgical floor of a hospital and felt there was stigma towards patients with mental health issues. 
"I felt I could do so much more for these patients so I returned to school to complete a registered psychiatric nursing program," she said.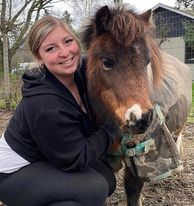 Grace Hebert, Registered Psychiatric Nurse
Hebert completed the program in just two and a half years without taking breaks, and joined the multi-disciplinary healthcare team at Cowichan Lodge just over a year ago. 
Cowichan Lodge specializes in mental health services for seniors and adults from across Vancouver Island and offers individualized treatment plans for each client. "The interactions with our clients can be positive, but can also be trauma-based, and my emotional response to these interactions can be difficult not to take home. I've had to learn how to separate work from my personal life."
Hebert and her team debrief after a difficult day and she's also learned that it's important to keep an eye on her own emotions. "I place emphasis on a self-care regimen outside of work which involves making sure I'm getting necessary sleep, eating healthy, going to the gym and relaxing with an occasional massage. I also engage in my own therapy as needed to understand and process any strong or lingering reactions to a client's situation."
Hebert doesn't have any regrets about the psychiatric nursing career she has chosen. "I went into this career wanting to help others and I feel like I am making a difference for so many people who are struggling. I already have many success stories to share and it's rewarding when you get to witness your clients accomplishing the goals they came here to achieve." 
Leadership and advocacy are important at all levels – Sarah Caza
Sarah Caza is a registered nurse in the emergency department at Victoria General Hospital. She joined Island Health two years ago, after working in the emergency department at BC Children's Hospital.  
Passionate about pediatric emergency nursing, Caza felt some of her colleagues could benefit from additional support with their pediatric skills when caring for children. So she and colleague Thomas van Heymingen, who also has a pediatric nursing background, created a six-hour, hands-on, pediatric emergency skills class that they now teach in communities throughout Island Health.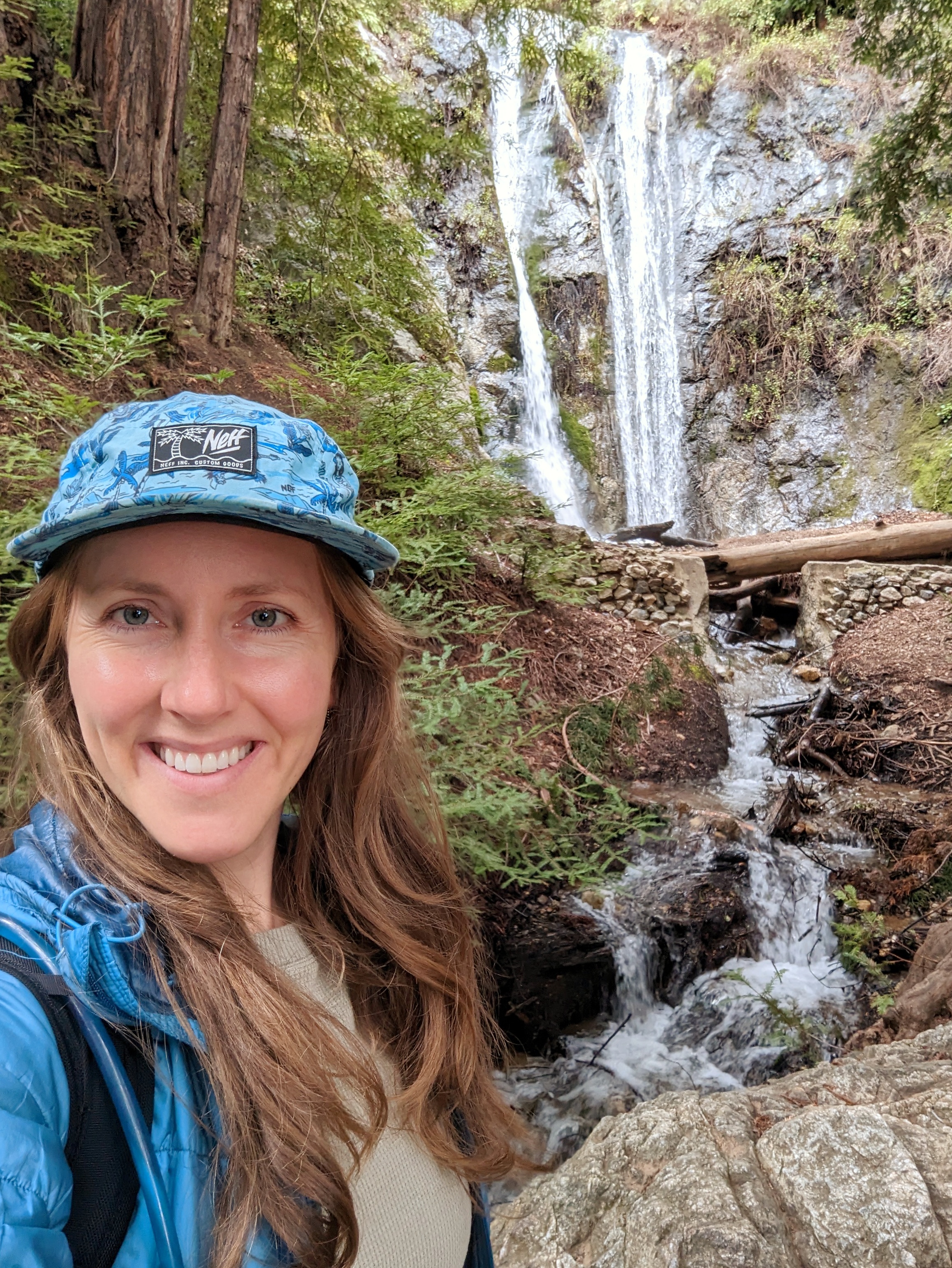 Sarah Caza, Registered Nurse
Called the "Peds Blitz project" it has given Caza the opportunity to lean into her own strengths of leadership and communication and has opened a door for her to use education as a tool to advocate for patients and staff. 
"The positive feedback we receive from nurses who report increased confidence in their pediatric skills has been incredibly rewarding, "she said. There is so much interest in the course now that we are having trouble keeping up with the demand! I am excited to see how we can get creative with this initiative to expand it in the future."
Caza is currently finishing up a Masters in Public Health, studying part-time while working full-time. "I would love to use the knowledge I gain from my masters to work in a leadership role in Island Health that helps to shape the systems that impact not only population health outcomes, but also the working environment for the nurses that work within that system."  
Every day, nurses across Island Health dedicate themselves to protecting our health and to saving lives, often at great personal cost and sacrifice. Whether working in hospitals or in community, providing mental health services or caring for vulnerable seniors, their tireless efforts to ensure their patients are treated with compassion, respect, dignity and professionalism, even in the most difficult of times, is a testament to their steadfast commitment to their profession.
"I am proud to be a nurse and proud to work among our 9,600 nurses," said Allan. "I raise my hands in gratitude for your passion, leadership and advocacy…and for the care you provide. Happy Nursing Week!"