When six year old Charleigh came to Victoria General Hospital for her 80th enzyme infusion on June 9 – the care team that surrounded her were all wearing teal to show support on Batten Disease Awareness Day.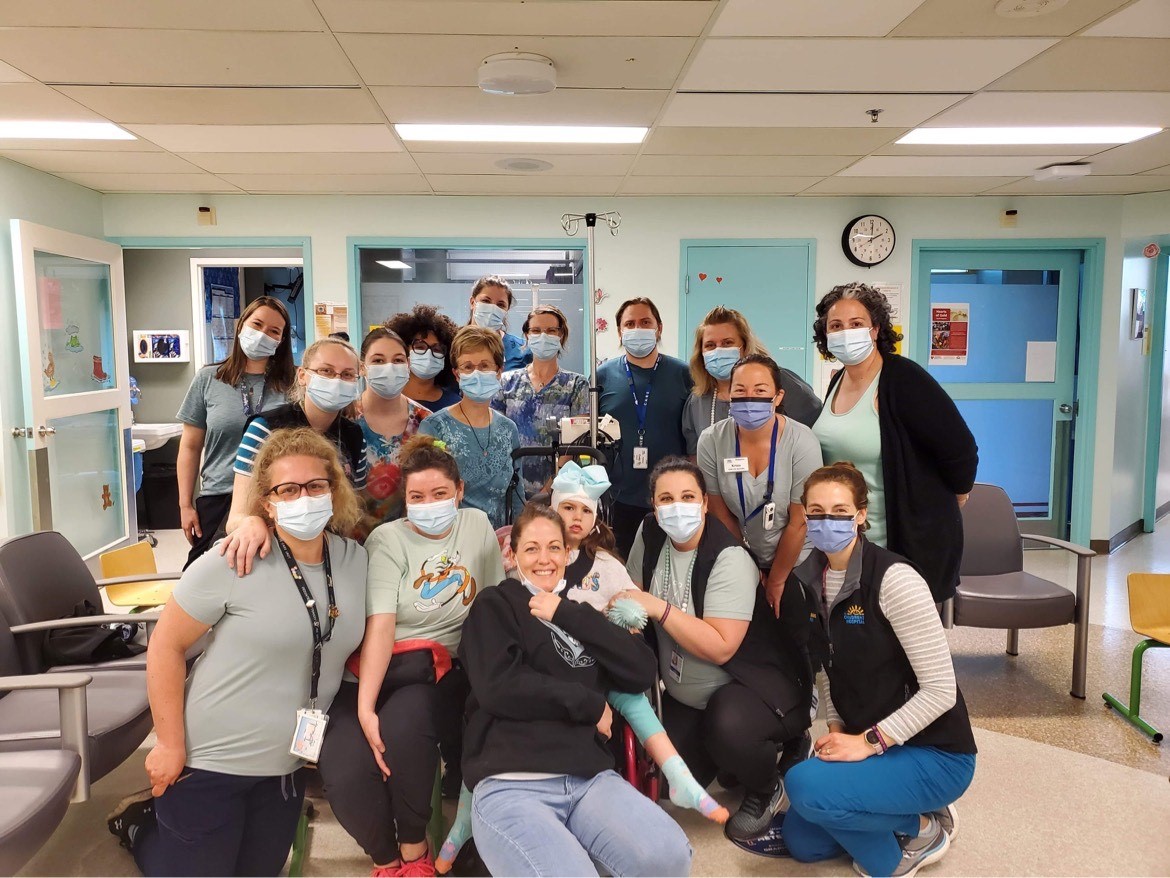 The care team in Pediatric Day Care at Victoria General Hospital surround 6 year old Charleigh and her mom – wearing teal to show their support on Batten Disease Awareness Day
The CLN2 form of Batten disease is so rare – Charleigh is the only case in BC, and one of less than 20 in Canada. Diagnosed six weeks shy of her fourth birthday – Batten has already robbed Charleigh of her ability to walk and speak. 
Every 14 days, Charleigh is sedated for an enzyme infusion directly into her brain. It's a tricky procedure that requires an ICU intensivist to administer. Charleigh initially had to travel to BC Children's Hospital for the treatment, and her mom Jori Fales calls it 'life changing' when the pediatric team at Victoria General set up a way to administer the treatment closer to home.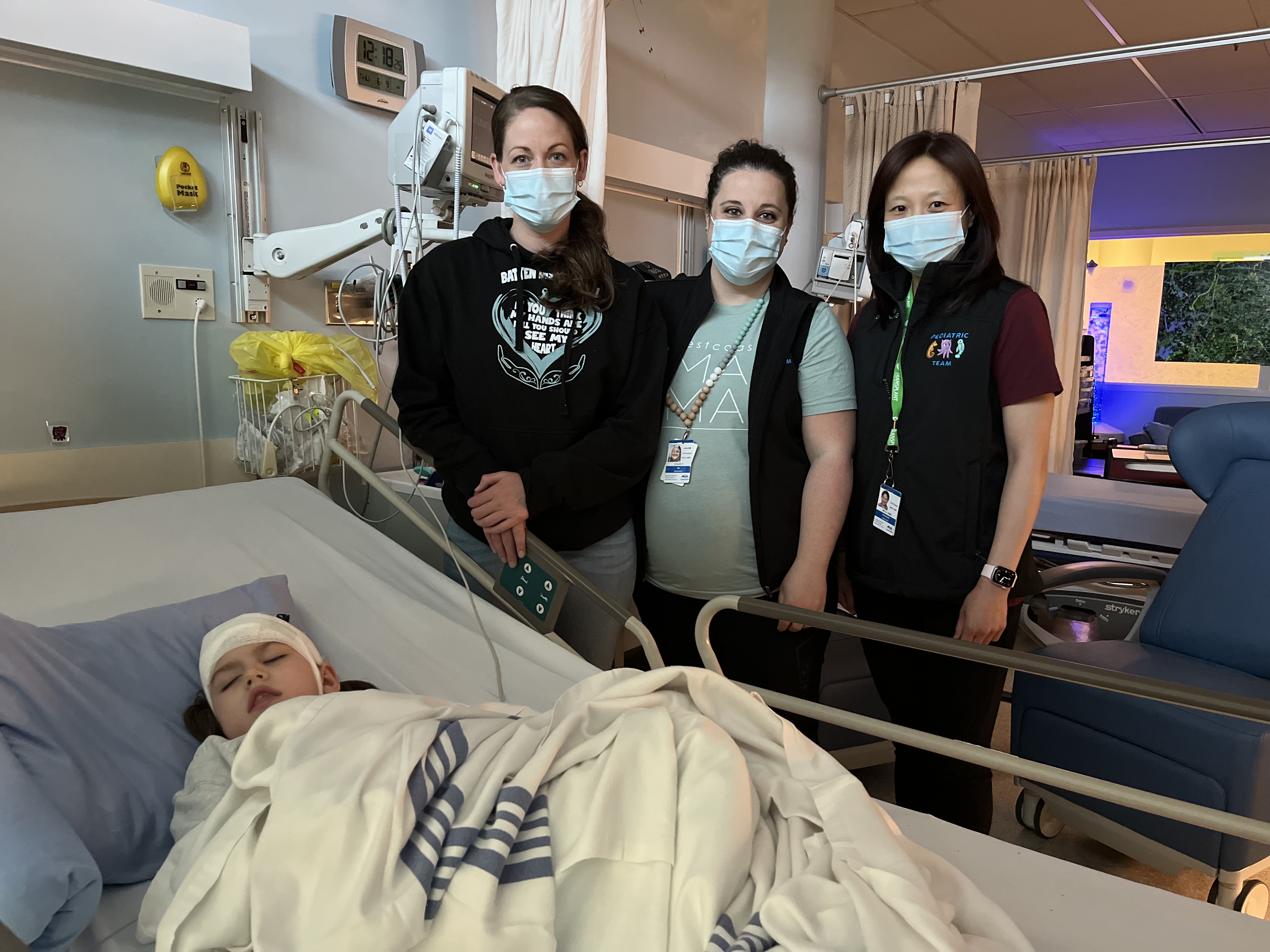 Charleigh is sedated during her treatment, with mom Jori, RN Shannon Haws, and Dr. Gaby Yang
Dr. Gaby Yang, a physician in the Pediatric ICU, is one of the physicians who administers the enzyme treatment through a tiny device under Charleigh's skull. It is not a cure for the terminal disease, but does provide improved quality of life, and slows progression.
Dr. Yang says her team is committed to providing care close to home whenever they can. "For a patient with complex needs like Charleigh to have to travel to Vancouver is difficult. On top of the added costs of ferry and accommodation, there are other stressors for the parent and child, such as not sleeping in their own bed, being in unfamiliar surroundings, and being uprooted every two weeks. It's exhausting."
Shannon Haws is one of the pediatric RNs who has been working with Charleigh since she started her treatments at VGH. "It's a once in a career kind of infusion because it goes right into her brain. We have a lot of protocols in place to keep Charleigh safe and make sure she doesn't get an infection."
But for Shannon – the best part is the ongoing relationship she feels privileged to be part of. "It's a beautiful thing," she says. "The ability to work with one particular child and her parents for years at a time is such a phenomenal thing, where you really get to know each other. It takes family centred care to a whole new level, because you get to be part of their story – it is such an honour. You grow to love them, laugh with them, grieve with them, and it is such a privilege."
Jori says "Shannon turns a sad day into a lot of laughing."
Learn more about Charleigh's journey: https://www.facebook.com/Charleighsjourney
Learn more about Batten Disease: https://www.youtube.com/watch?v=Os5KuSFO7Hs
Batten Disease Fact Sheet | National Institute of Neurological Disorders and Stroke (nih.gov)