Today, on World Family Doctor Day, we honour family physicians, all of whom play such an important role in our communities and in our health care system.
Among those we honour is Ladysmith's Dr. John Potts. A man of faith, science, and service, these attributes led Dr. Potts to partner with humanitarian organization Samaritan's Purse to provide medical care to people living in and fleeing from Ukraine. 
"They select people who are there to serve with a willing heart and adapt to changing circumstances and that's absolutely what it was," he says.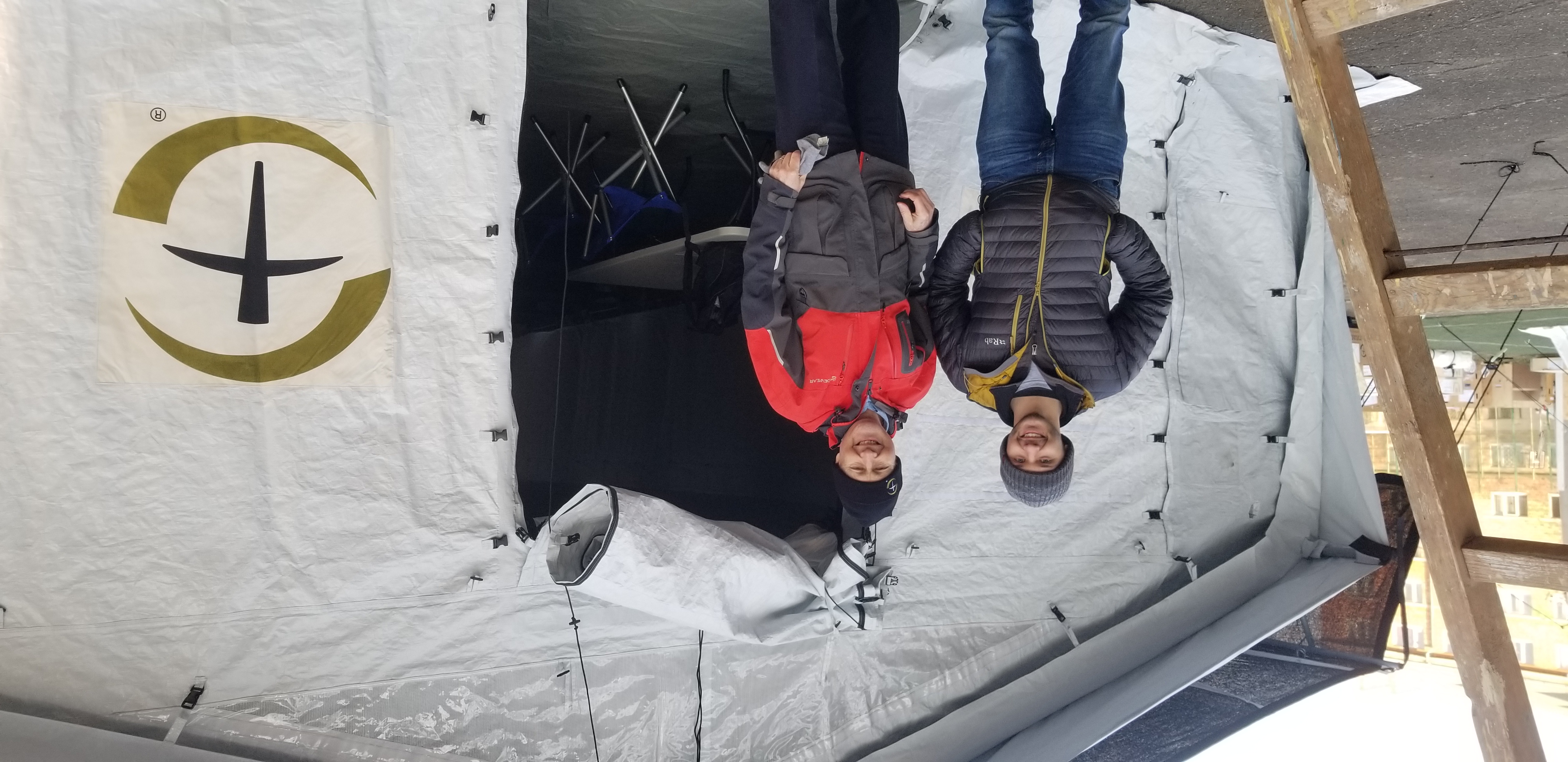 Dr. John Potts (right) standing outside the Chernivtsi clinic tent with a fellow physician 
The retired family physician, who still takes the occasional shift at the Ladysmith Urgent Care Clinic and as a locum in the community, has been volunteering with Samaritan's Purse for several years, caring for people in places affected by war and natural disasters. This past April he returned from a five week stint in Ukraine.
"I was originally posted to an area near the border between Moldova and Ukraine to care for refugees flowing over the border from Odessa, Ukraine," he says. "Later, we moved to the capital of Moldova, working out of a stadium where people were temporarily housed."
Soon, Dr. Potts and his team were re-located to a mobile clinic in Chernivtsi, a city in southern Ukraine that is currently home to approximately 60,000 displaced people.  Along with another physician and two nurse practitioners, Dr. Potts provided primary care services to people suffering from all types of conditions including heart disease, ear infections, blood pressure issues, and diabetes. 
"Because we weren't based in a hospital we didn't see very sick people. But what we did see were people forced to run for their lives," he says. "We met with many wives and mothers whose husbands stayed behind to fight, wondering 'Do we leave Ukraine or do we settle here in Chernivtsi? Where will we live? Will we ever see our loved ones again? Is our house still standing?' The uncertainty and stress that people were feeling was quite overwhelming at times."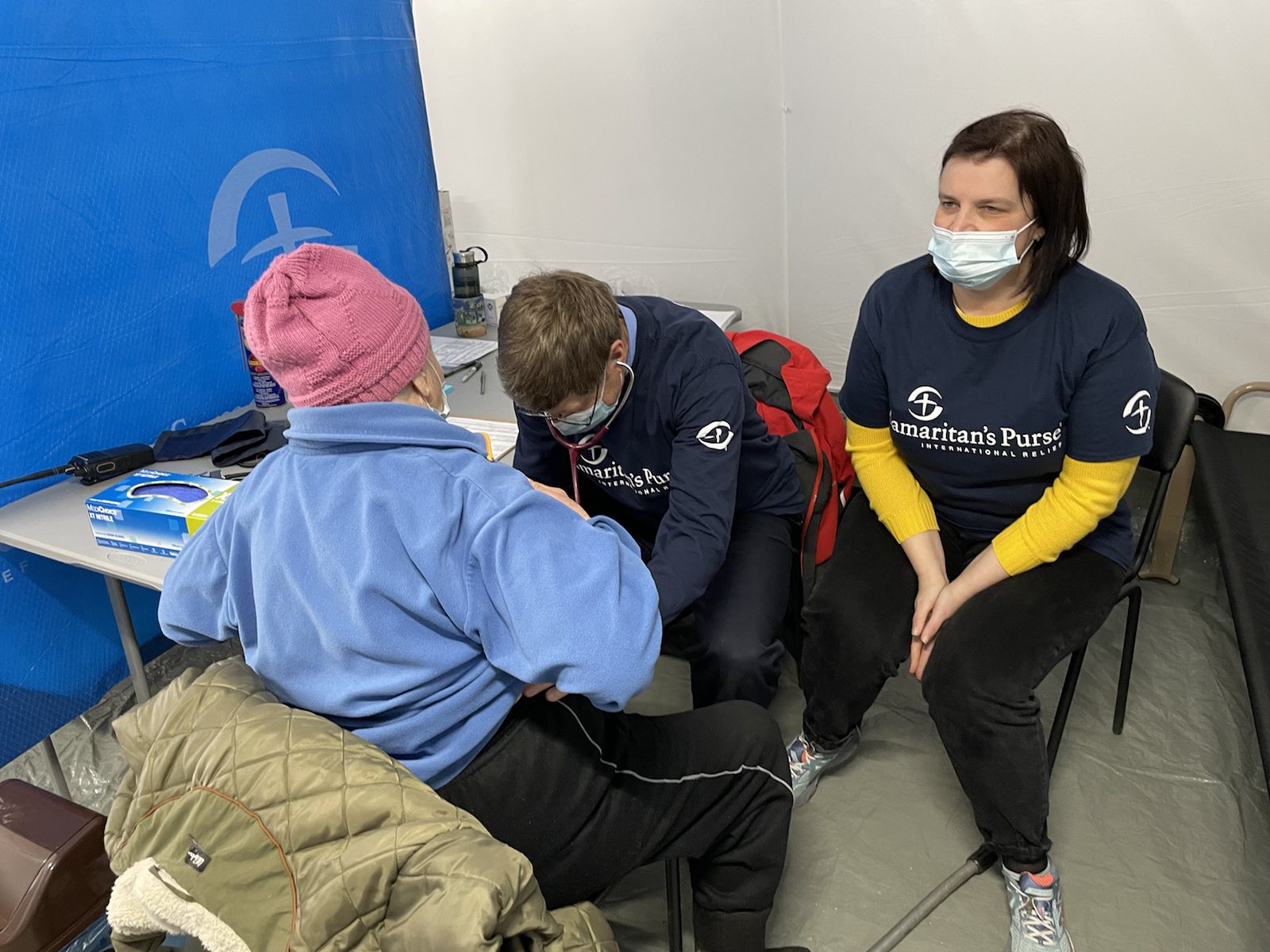 Dr. Potts attending to a patient, with his translator beside him
One of the most difficult things about providing care to victims of conflict is that most of these people have been traumatized. Even though Dr. Potts and his team were located away from active fighting, they still encountered countless Ukrainian citizens seeking refuge from conflict in other parts of their country. 
"A very important component was being there with a tender heart, ready to listen to people and hold their hands while they told us their stories," he says. "I often offered to write a prescription that said "Mr. Putin, please go home" and it would always lift their spirits."
One of the most remarkable stories that Dr. Potts remembers is that of a well-dressed man in his 60's who visited the clinic with his wife. The man explained that he had an injury on his back, and when Dr. Potts asked to see it he was astounded to find a massive open wound that the man's wife had been cleaning and dressing twice a day for more than 20 years. 
"The wound was clean as a whistle, however there was no sign of healing anywhere. I showed the wound to one of my colleagues who in turn shared it with a radiation oncologist back home in Canada. He diagnosed it as a classic radiation injury," he says. "The man had been in the Soviet military years ago and we think he wore a backpack of radioactive material that essentially cooked his skin. Unfortunately, there was nothing we could do for him. He didn't complain, though. He just asked for advice and he and his wife went about their day."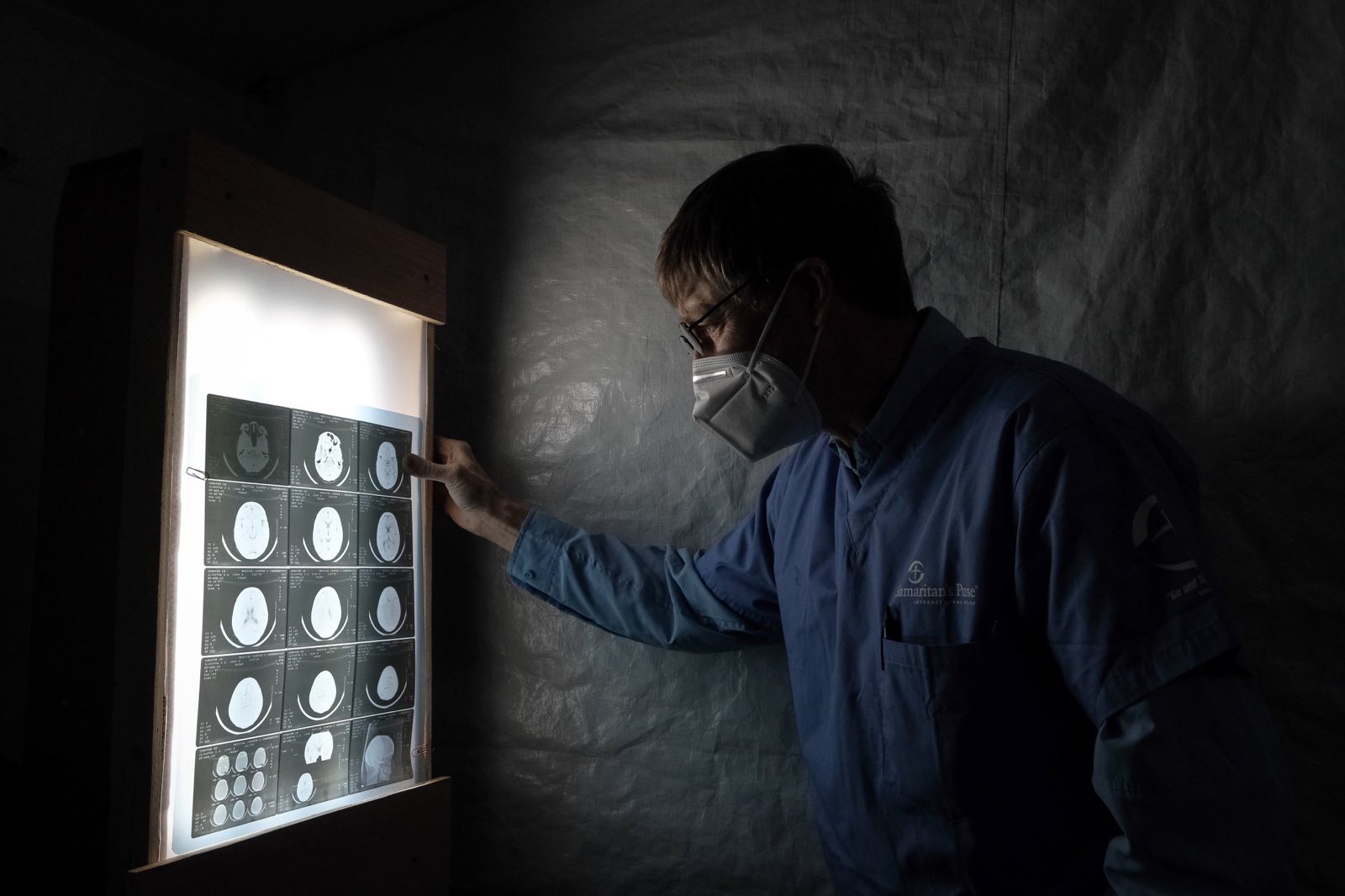 Dr. Potts reviewing an MRI film on a homemade viewing box 
Dr. Potts looks back on the experience with gratitude, noting that as he gets older and his stamina decreases, these kinds of opportunities to give back will no longer be possible. 
"It's very rewarding. The people are very appreciative of whatever assistance you can offer and they thank you so much for trying to help," he says. "It's also wonderful working with all of these sharp young doctors and nurse practitioners who know things that I don't know, yet look to me as someone with experience and insight. I felt like the role I played while I was there was an important one."