March 11 is the second ever Canadian Women Physicians Day, a time to recognize and honour the many amazing contributions of women who practice medicine in this country.
Island Health is fortunate to partner with many women physicians who work tirelessly to provide excellence in patient care, research and leadership, paving the way for future generations of girls and women who will follow in their footsteps.
Here are three Island Health physicians who are making their marks in the field of medicine. To these and all women physicians, thank you!
Dr. Maki Ikemura, Family Physician, Maternity Care, and Island Health Medical Director - Cowichan Valley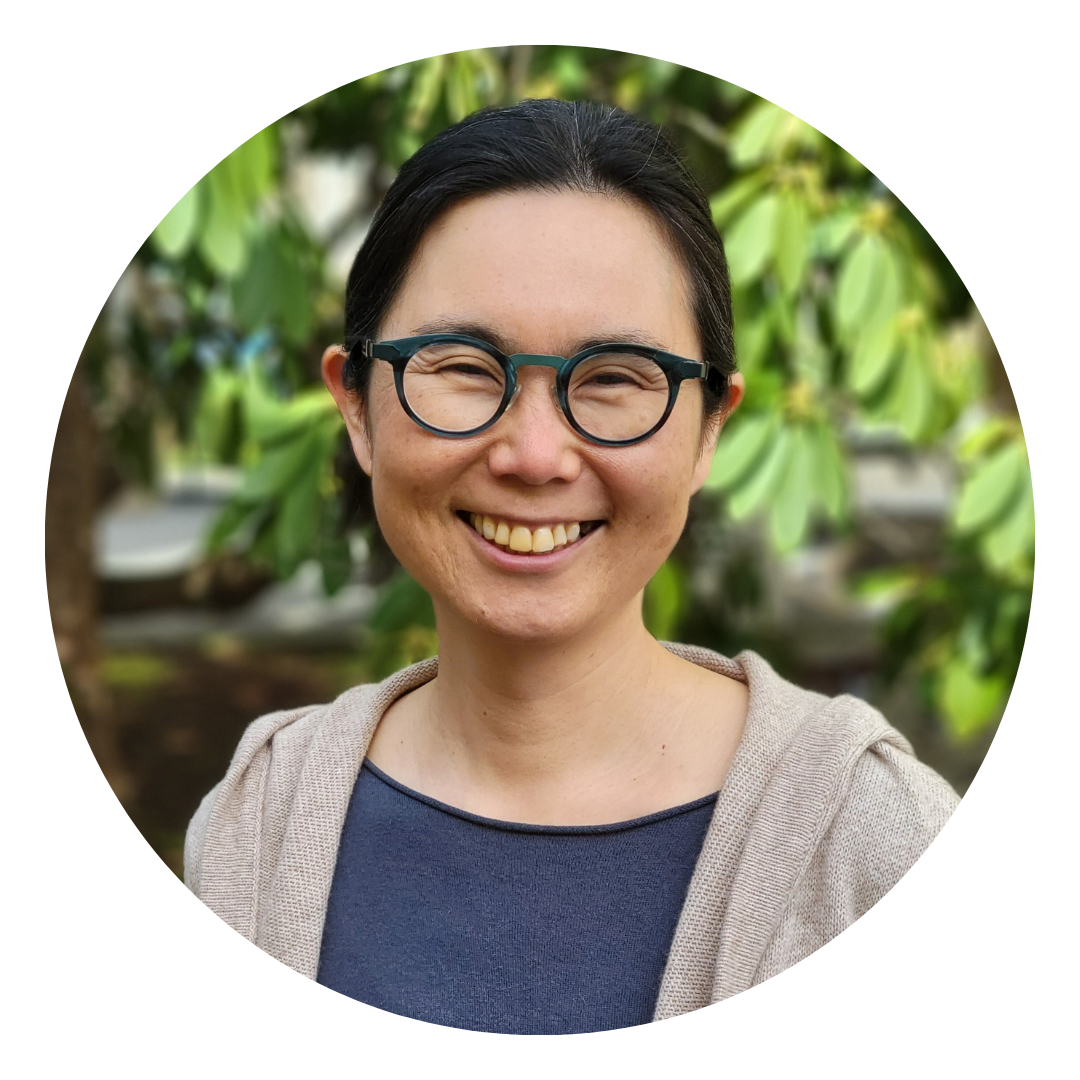 Dr. Maki Ikemura was born in Kyoto, Japan and grew up in St. Albert, Alberta.  After medical studies at the University of Alberta she completed a Family Medicine residency in Montreal, then worked in the Inuit communities of Nunavik, northern Quebec before moving with her family to the Cowichan Valley in 2007. 
In her time in Cowichan she has worn numerous hats: doing community locums, outreach prenatal care with the Penelakut Tribe, unattached inpatient work, maternity and labour/delivery calls with the Cowichan Maternity Clinic, as well as rural/remote work in Bella Bella with the Heiltsuk Nation.
She has also served on the Board of the Cowichan Division of Family Practice, chaired the Recruitment and Retention committee of the Cowichan District Medical Society, led an Island Health Physician Quality Improvement project on Patient Voices in Early Pregnancy Loss, and a UBC Sauder Physician Leadership project on Physician Human Resources Planning. 
In 2020, Dr. Ikemura stepped into the position of Medical Director for the Cowichan Valley, just as the COVID-19 pandemic was hitting. With any free time that she has, she can be found camping, hiking, skiing, kayaking, and occasionally playing second violin with other medical colleagues in the Cowichan Consort Orchestra.
What do you love about your work as a physician?
It's a huge honour to walk alongside patients and their families and I get a thrill in those moments when I can really connect and serve as a knowledge translator, bringing what can often be a bewildering and disorienting experience in the medical system to a more human level, explaining technical information so that it is understandable, empowering patients and their families to take ownership of decisions they are making and taking charge of their experience.
It's so beautiful and fun to see that in the labour and delivery room, and it also happens at end of life and during serious illness in more subtle and profound ways.
During my time working in Indigenous communities, I have loved being able to participate in community life, for example joining a women's sewing circle where the same elderly women I'd be seeing for their hypertension and diabetes during the day in clinic would be looking over my crocheting and ripping out my missed stitches in the evening - it's quite the humbling and hilarious experience for me! ... and I hope that for community members, being able to see me as a person rather than an authoritarian doctor figure could be a healing moment. 
What has been a significant moment from your career?
Several years ago, I helped organize a series of interdisciplinary workshops around perinatal problematic substance use and how we can support pregnant women and families having involvement with child welfare.  
From that work, I was part of a small team - with leaders from Cowichan District Hospital social work, Ministry of Child and Family Development, and the Hiiye'yu Lelum House of Friendship Healthiest Babies Possible program -  that laid the groundwork of advocacy and sought funding for the creation of the Cowichan House of Honourable Mothers, which is a safe place where expecting mothers and young families with MCFD involvement can live while starting their journey to recovery with their newborn babies.
It is such a thrill to see this house become a reality, benefitting so many families and the generations to come. 
What does Canadian Women Physicians Day mean to you?
I want to give a shout out to all the amazing women physician colleagues that I work with every day - they go above and beyond for their patients as primary care physicians, they do life changing work for their patients as specialists, they are inspirational leaders who bring a wellness focus and holistic approach to their work, they've steered us so ably during the pandemic as medical health officers.  
At the same time I honour the friends, classmates and colleagues I've known who have been driven to leave their residency programs, leave their jobs, even take their lives, as a result of gender based bullying in the medical workplace.  
As women in medicine, we are always balancing so many roles and responsibilities. We need changes in the system like affordable childcare, longer maternity and paternity leaves, and comfortable places for breastfeeding in the workplace.
My call group didn't skip a beat when I recently needed to take several weeks off when my father passed away - within hours all my clinic and call shifts were covered and the overwhelming message from my team was "we've got your back, take the time you need".
I hope that all of us in our medical careers have that level of support within our teams so that we can all thrive and grow in our profession. 
Dr. Kelsey Kozoriz, Physician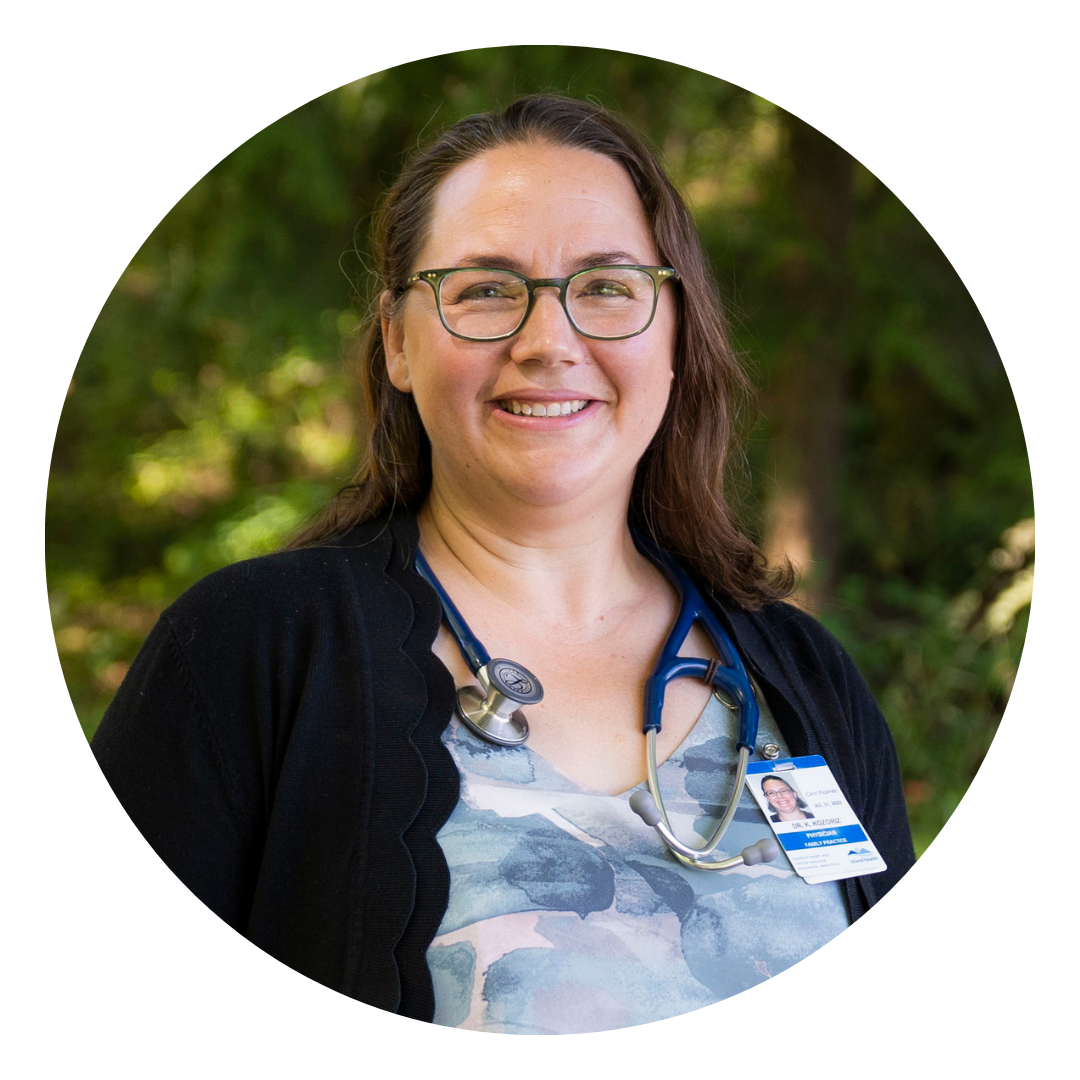 Dr. Kozoriz has been in the Cowichan Valley for almost 4 years, and her experience as a family physician and background in epidemiology has served her well in addressing the challenges of COVID-19.
Dr. Kozoriz helms the Cowichan District Hospital (CDH) Respiratory Assessment Clinic.  The clinic is one of several developed across Island Health to allow primary care providers, in response to the need to limit in-person community office visits during the COVID-19 pandemic, to refer people with mild respiratory symptoms to be seen in person.  
Dr. Kozoriz's pioneering work at CDH helped to build the model for Outpatient COVID Therapeutics Clinic locations in the Royal Jubilee Hospital in Victoria, Nanaimo Regional General Hospital, West Coast General Hospital and Campbell River Hospital.  
Dr. Kozoriz also has a special interest in obesity medicine and the use of evidence-based, therapeutic nutrition in treating chronic diseases such as diabetes. She is passionate about using group medical visits and supporting her patients in achieving their best health through exercise, nutrition, and mental wellness.
What do you love about your work as a physician?
COVID-19 therapeutics has truly been a team-based effort, and getting to work with our incredible team, where everyone can bring their expertise, has helped me understand how much each one of us has to offer in healthcare.
Taking what we learned with the Cowichan infrastructure, and how we developed our therapeutic approach to COVID-19, and getting to apply that in ways that help high-risk patients get access to treatment in our region is rewarding.
What has been a significant moment from your career?
Over the last few weeks, transitioning from an acute pandemic, to a state where we are learning to live with COVID-19 has been transformative.
I've witnessed some strong women leaders in the Cowichan area and across the Island – our team has been working so hard, my physician colleagues, all our allied health professionals, our nursing leads, and the technicians and administrative staff who are helping us create new programs for COVID-19 therapeutics.  Personally, being at the hub of this transition has been very rewarding. 
What does Canadian Women Physicians Day mean to you?
It gives us a day to reflect, to see how far women have come in medicine, and to perhaps take notice that we're starting to see some change, however there is still much work to be done to ensure equality for women physicians.
Our COVID therapeutics team has 8 physicians now, more than half of whom are women, and also there a number of women in Cowichan's acute and primary care leadership. Having said that, I would like to see more women and people from diverse backgrounds represented at high levels of healthcare leadership.
I'm thankful for the leaders who have supported me and the team in Cowichan; I've had many great role models and I want to thank Dr. Maki Ikemura, Dr. Leah MacDonald and Emma James.   
Dr. Hayley Bos, Maternal-Fetal Medicine Specialist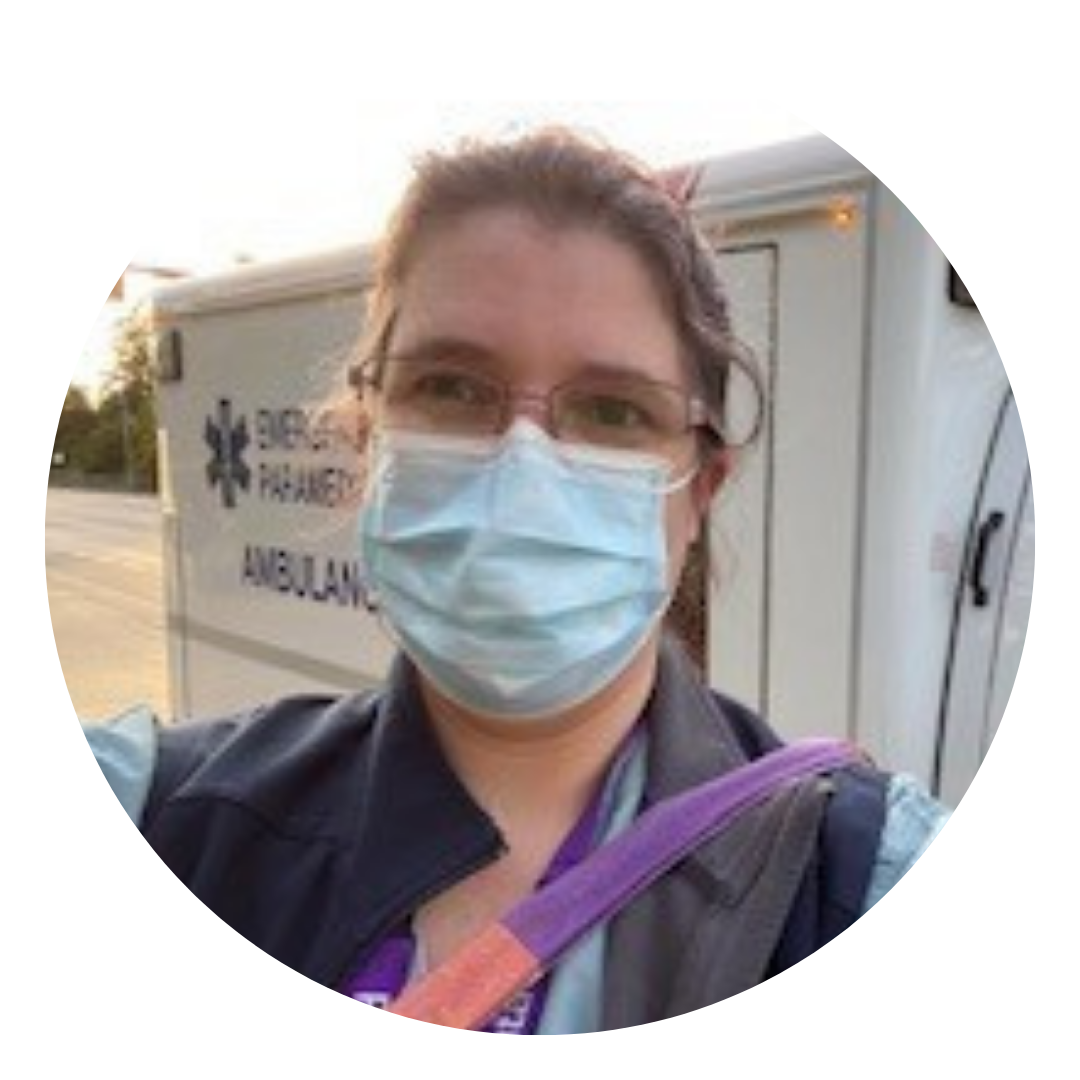 Dr. Bos grew up in Waterloo, Ontario and completed her medical studies at the University of Western Ontario and her Master of Public Health at John Hopkins University. She moved from Ontario to Victoria with her husband and 3 young children (ages 1, 2 and 6) to join Island Health in 2011, at first to fill a generalist position, and within the year she became Victoria General Hospital's first woman Maternal-Fetal Medicine (MFM) Specialist.
A MFM is an obstetrician who does two extra years of fellowship to learn more about internal medicine and ultrasounds. They handle high-risk pregnancies for expecting mothers and babies with significant medical conditions and fetal concerns. They are there for when things go wrong and help oversee as many as 6,000 births a year on Vancouver Island.
Dr. Bos is a very busy lady. In addition to her role as a MFM specialist, she is Site Chief at Victoria General Hospital, Department Head of Obstetrics at Island Health and the Medical Director for Maternity Care.
She is a part time clinical instructor for University of Victoria's School of Medicine and for University of British Columbia's Department of Obstetrics, Gynecology and Maternal-Fetal Medicine.
She also volunteers with the Society of Obstetricians and Gynaecologists of Canada to oversee an educational program for physicians to improve intrapartum care.  And, in her spare time, she teaches karate, which is a skill she learned as an adult when her children were taking lessons!
What do you love about your work as a Maternal-Fetal Medicine specialist?
Complicated things happen in obstetrics despite our best efforts. My job is to help a complicated pregnancy or childbirth go as well as it can and to let the parents know what is happening and why it's happening.
It is a privilege to work with an expectant mother to bring a new life into this world, and when the pregnancy or childbirth isn't going as planned, it feels like a triumph when that baby finally arrives!
With such a busy life, and 3 school-aged children, how do you create work-life balance?
I love spending time with my children and try not to bring work home when I'm with them. My family has a realistic understanding about my busy job and it helps when my children give me lots of notice for important things I shouldn't miss.
Some days are better than others, but I try to put my family first. My colleagues are amazing, so if something comes up that I need to attend to, they are there to help.
What does Canadian Women Physicians Day mean to you?
I think this is a wonderful acknowledgement to celebrate women physicians who are making a difference today. Women are contributing to the medical system in remarkable ways, by becoming leaders in healthcare as administrators, family physicians, surgeons and medical specialists, in a field that used to be male-dominated.
It's also a great opportunity to highlight to other young women who are thinking about becoming physicians that you can balance a career in medicine while having a family. It's exciting for me to mentor the remarkable young women who are entering the field and will change medicine for the better.