Kobby Awuah's consulting colleagues warned him that he'd be bored working at Island Health at a "government job."
But the health authority's first ever environmental scientist wasn't worried. "On my first day on the job in May, I had ten items on my desk to do already." 
Since joining Island Health, Kobby has been collaborating on projects like a fuel spill, groundwater contamination and an industrial fire. Coming from consulting, working for private companies in gold mining and oil and gas, he's excited to put his knowledge and experience to use for the public good.
"My new role as environmental health scientist at Island Health focuses on people and trying to best prevent the impacts of chemicals on peoples' health. With this role, I actually get to help make meaningful and long-lasting impacts in the community that I live in."
The environmental health scientist role provides technical and scientific support in spill response, human health risk assessments, emergency response and contaminant reviews. In his role, Kobby works closely with Health Protection, medical health officers, environmental health officers, and multiple community partners and the public. 
Says Gethsemane Luttrell, Director, Public Health Protection & Healthy Communities, "When there is a fuel spill in the marine environment, for example, we get questions from the community about whether it's safe to continue to do traditional fishing, or walk on the beach," she said. "With the voice of the community becoming stronger and environmental awareness growing, climate change, and changes in industries like fishing and float planes, having an environmental scientist like Kobby, gives us an in-house expert who can collaborate on community-driven approaches to inform decisions based on risks to public health. It's exciting to have, to help empower ourselves and the communities, and to do the work together in partnership."
Cole Diplock, Regional Manager, Environmental Public Health agrees, "Kobby has a PhD, with a background in toxicology. Having his specific scientific lens and his expertise to review and support in technical and often high risk situations, is hugely valuable."
From growing up in Ghana to getting his master's in Minnesota and doctorate in Saskatchewan, with career stops in Saskatoon, North Dakota, and Vancouver, Kobby believes his varied background will be particularly helpful in this new position.
"I've been exposed to a lot of people from diverse backgrounds, different social economic classes, different levels of education, different professions. And then I've also been exposed to a lot of different environmental situations, basically influenced by the climate differences in these areas. I am really excited to be making a difference in the health of the public in this critical role."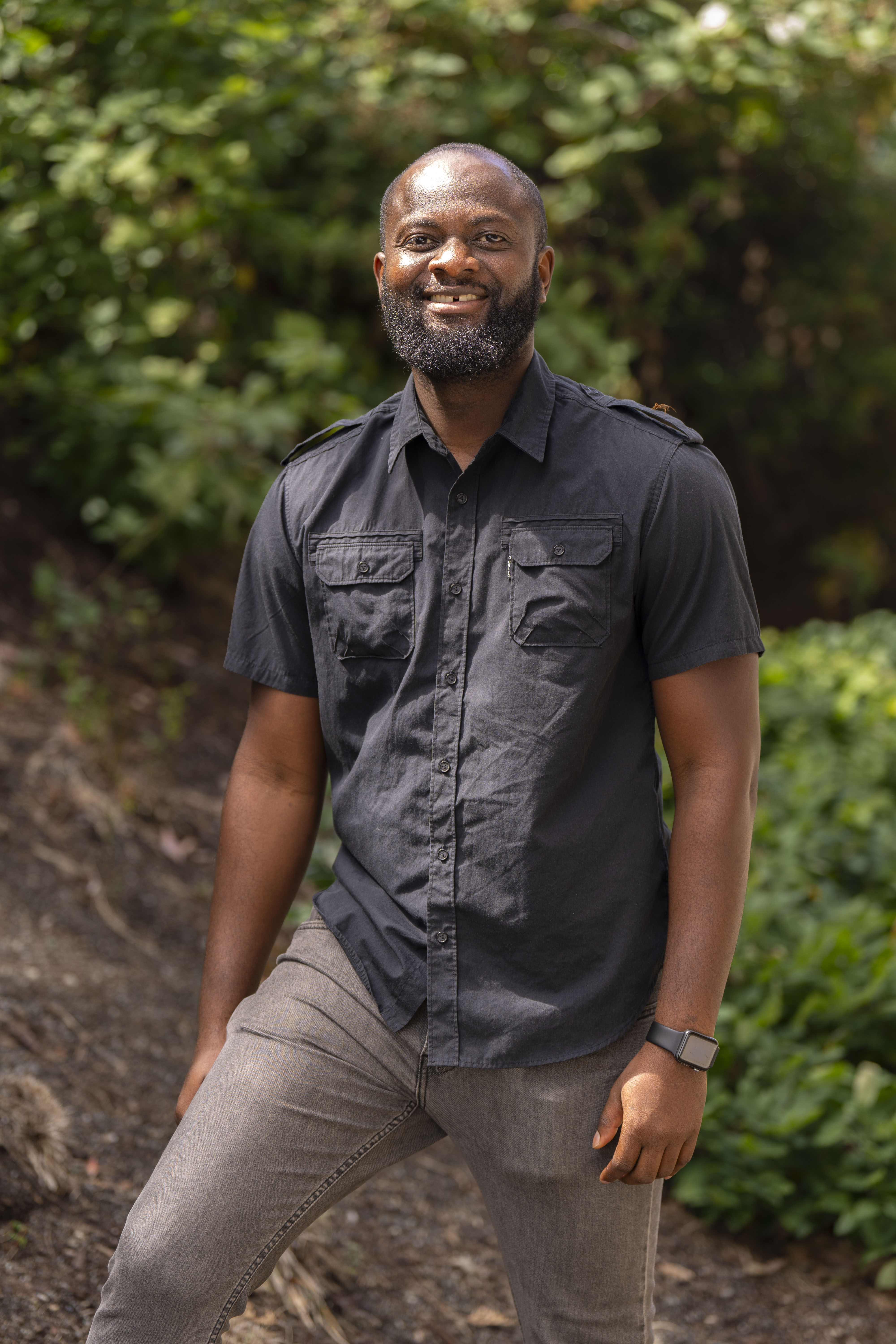 Dr. Kobby-Awuah, Environmental Health Scientist
To read more about some of our other Health Protection Environmental Services, visit the Health Protection webpages.