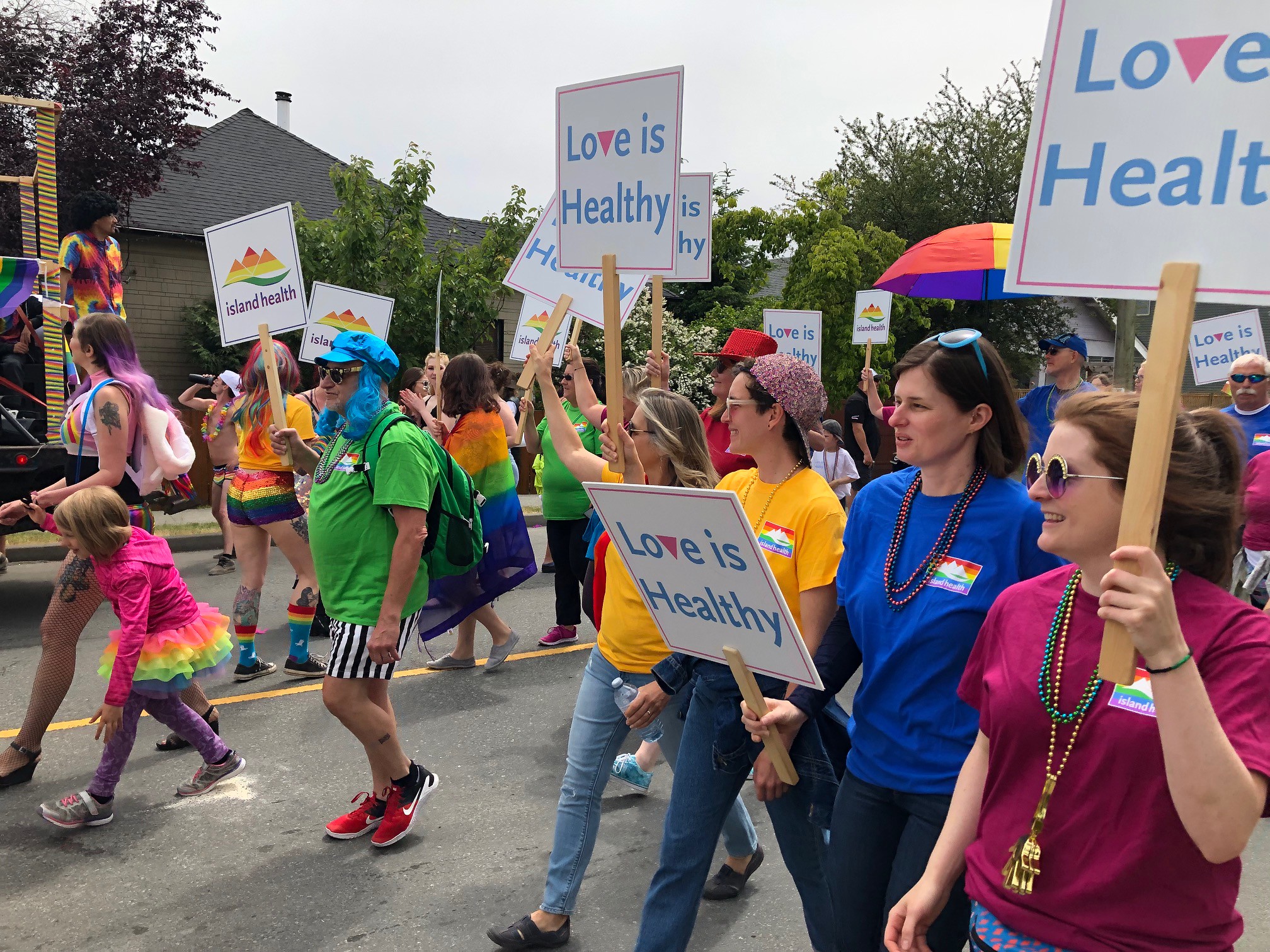 A message from Kathy MacNeil, President & CEO of Island Health:
This June, Island Health is celebrating Pride to show that love is healthy – whatever a person's sexual orientation, gender identity and/or gender expression.
Pride, as a liberation movement, was a response to violence, discrimination and harassment faced by members of LGBTQ2+ communities. This courageous stand against homophobia and ignorance was a catalyst that sparked the LGBTQ2+ rights movement on a much larger scale.
Though much has been achieved since the first Pride parade 50 years ago, it is important to recognize discrimination is still experienced by people every day at work, in the health care system, in the community and even at home because of who they are or who they love.
Fear of rejection or discrimination can keep people from sharing who they are. Unlike other identity factors, sexual orientation and/or gender identity can often be hidden, but being invisible comes at a cost: belonging. We can only experience true belonging when we are both seen and accepted.
There is work to be done at Island Health to ensure LGBTQ2+ patients, residents and employees are accepted and treated with respect and inclusion, and we are committed to learning and making positive changes to impact care and workplace experiences.
If you are not familiar with the LGBTQ2+ community, take some time to educate yourself, learn what it means to be an ally, lead by example, be kind and listen. There is no place for intolerance and ignorance in health-care and it is only when we truly accept and respect one another that we can make great things happen – together.
Happy Pride.