Anyone in the Island Health region can now contribute data to help inform potential drug poisoning overdose advisories. 
The Toxic Drug and Health Alerts (TDHA) system texts subscribers information about drug poisoning overdose advisories in the region. Effective today, the system will accept inbound reports from anyone.
Previously, advisories were exclusively informed by health care data.
Any TDHA subscriber can now text OD to 253787 to anonymously submit information such as date and location of drug overdose, a physical description of the drug and packaging, where the substance was purchased, and what it is believed to be.
Once received, the information is reviewed by harm reduction teams and used in conjunction with other sources, and an alert will be issued if warranted.
The text alert system was developed by the Toward the Heart, BC Centre for Disease Control and Office of Virtual Health at the Provincial Health Services Authority in partnership with regional health authorities, and has been helping to save lives at Island Health since December 2022. 
To anonymously subscribe to the alerts, text JOIN to 253787.  
Information and services: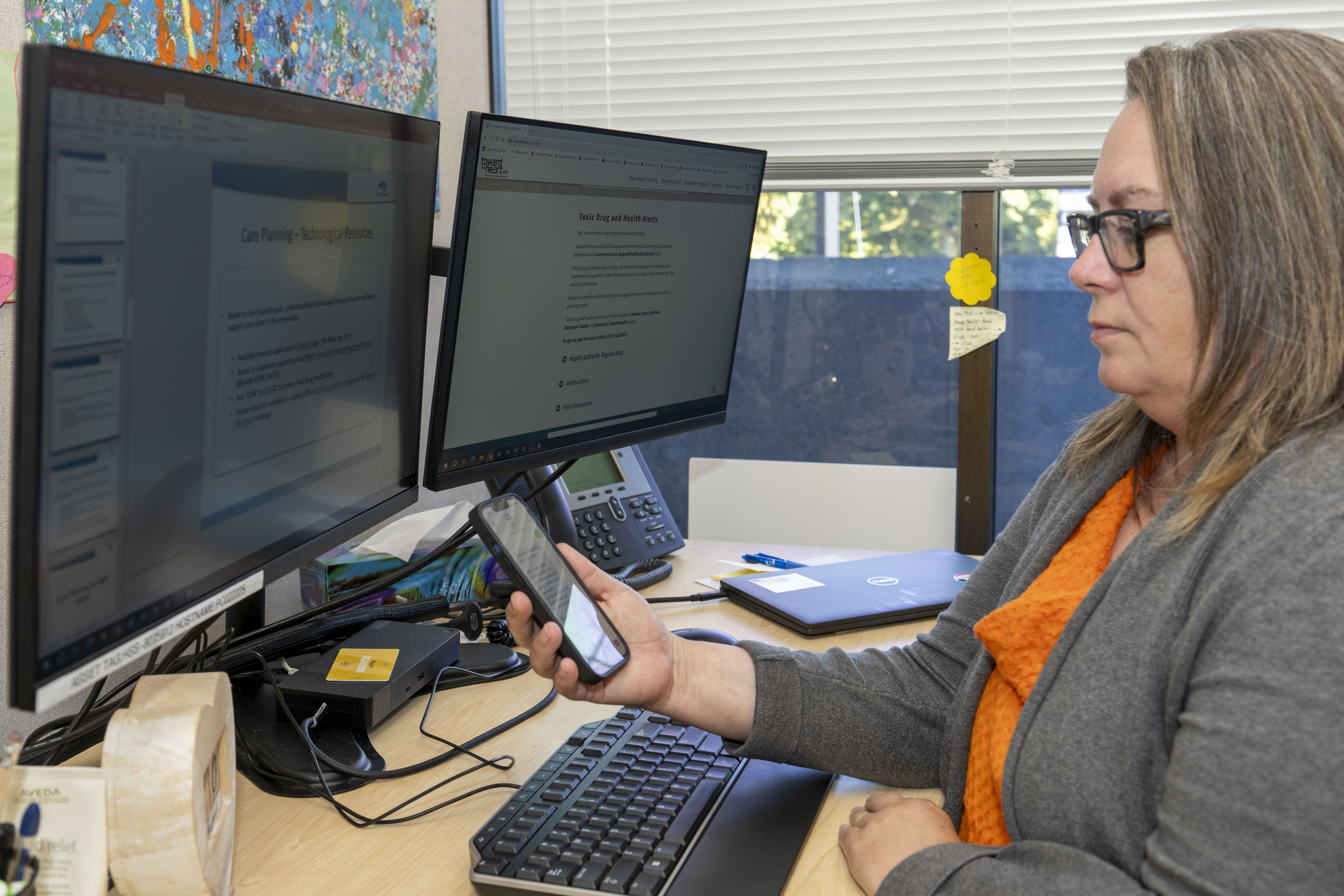 Project manager Tracey Thompson tests the new functionality of the Toxic Drug and Health Alerts