A message from Leah Hollins, Chair, Island Health Board of Directors on International Overdose Awareness Day 2021.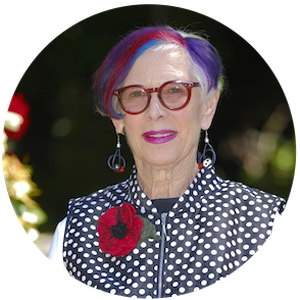 In B.C., we are in the midst of two public health emergencies – the COVID-19 pandemic and the toxic drug poisoning crisis. For those who use illicit substances, the increased toxicity of a poisonous drug supply combined with isolation requirements and the ongoing stigma around drug use has had a devastating impact, resulting in more overdoses and increased overdose deaths. 
In 2020, 265 people in the Island Health region lost their lives after consuming a poisonous, toxic drug - a 60% increase from the year before. The pandemic has played a role in increasing the toxicity of the drug supply and creating an environment where more people are at higher risk for overdose – despite significant investments and expansion of housing and addictions supports and services. 
As the board chair for Island Health and a former nurse, my focus has always been on doing what is right for the people I am trusted to serve. Seeing these numbers and knowing the impacts on those left behind breaks my heart and fuels my resolve to reduce these unnecessary deaths. Substance use is a complex health issue requiring compassion, understanding, support and treatment. Just as communities, government and individuals pulled together to fight COVID-19, we must pull together to confront and mitigate the unnecessary loss of life from drug poisoning. 
For people who use substances - you may have safely used alone in the past and taken precautions that have helped you feel safe. The drug supply we are seeing on the streets today is not safe – it is highly toxic due to unknown concentrations of substances such as fentanyl and carfentanyl. Please know there are services you can access for free and without judgement to increase your safety. If you're going to use substances, you can get your drugs checked at any overdose prevention site, at some additional sites in Victoria and Nanaimo, or through a mail service. It's free and fast, and will help you be safer. 
When you're ready to talk and/or seek help, our overdose prevention sites have trained staff, or you can talk to a primary care provider or other health care provider. You can buddy up, use the Lifeguard app, or ask someone to check on you. If you are interested in treatment, there are options available to you. You are not alone.
To everyone who has responded to the toxic drug poisoning crisis through advocacy, financial investments, service provision, leadership, compassion and love -  thank you. We must continue to break down barriers through a safer drug supply, support and treatment options and by removing the stigma that increases the risk when using substances. 
If people you know are using alone, suggest ways they can use more safely-- there are resources available on Island Health's website. If people want treatment options, make it easy for them to know where to go. If they want to talk to someone with lived experience, link them to a peer organization in your community. And collectively as a society, let's expand our focus to early identification and prevention programs that support families and individuals at risk to build capacity, resilience and connection. 
By working together we can create lasting change so no family or community has to suffer the loss of a loved one to drug poisoning or overdose.